Welcome to the largest ski resort in Japan!
From a day to a month, the non-stop powder action of Shiga Kogen offers up what feels like limitless possibility. Between the near endless slopes and their unbelievable variety, visitors will be spoiled for choice with 18 inter-connected ski resorts. Together with its highest elevation reaching 2,307 metres and location, things only get better. Shiga Kogen boasts a quality and quantity of powder snow that rivals even the most well-known ski resorts in the world. This combination of snow and slopes means you'll discover something new at every turn at this one-of-a-kind powder destination.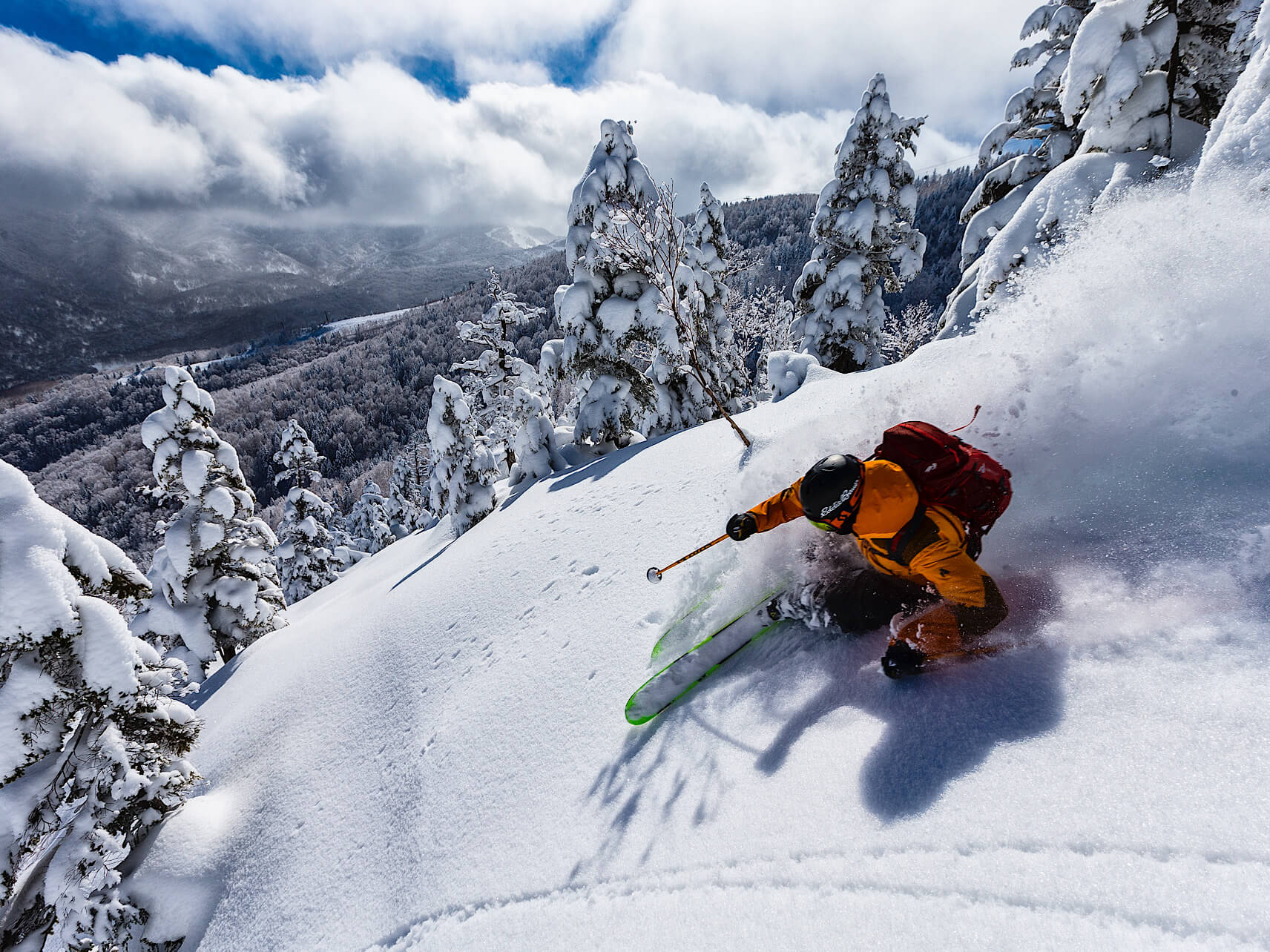 © Grant Gunderson
In fact, it's not only possible to never hit the same slope twice in a day, but likely! So, to no surprise, the phrase "there's something for everyone" can't even begin to describe how well the area accommodates to every level of skier and snowboarder. Even first-timers will have heaps to choose from with base area trails perfect for building confidence and getting a full experience. Enjoy wide and lengthy slopes to cruise or moguls, terrain parks, and backcountry skiing for a bit more excitement. Advanced skiers can dive into one of the steep 50° slopes for major speed while beginners can take things slow with lessons led by English-speaking instructors. Or, keep your day going with one of seven options for night skiing. For families, there's also a childcare centre and kids ski school to free up time for parents wanting to hit some slopes on their own. At Shiga Kogen, there's truly something for everyone!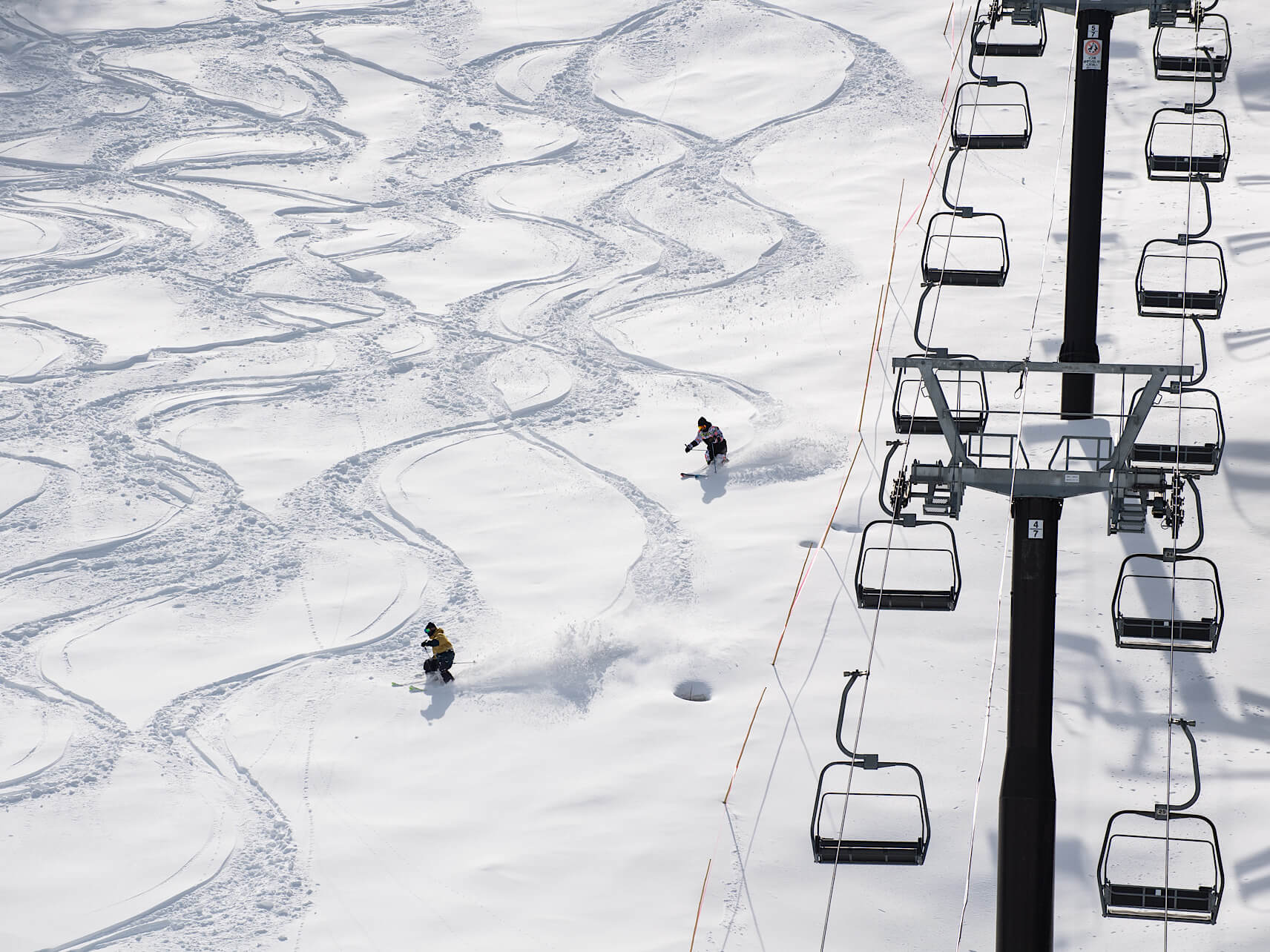 That doesn't just apply to the slopes! Accommodation and towns near the resort are teeming with options for dining, drinking, and hot springs. Here, there are numerous spots for Japanese and Western-style eating and drinking, with areas like Ichinose, which are especially convenient for walking around to the different restaurants and bars. The rejuvenating hot springs are heated by the natural geothermal heat, and Shiga Kogen even uses this as a green alternative to heat some of their accommodation. Alongside the other thoughtful tourism, it makes this trip extremely eco-friendly and accessible.
It's important to be able to recharge after a day on the slopes. Yet, most travellers want to use that free-time to experience Japan. With only a small amount of planning, Shiga Kogen makes it easy to hop on a shuttle bus and get where you want to go. Shiga Kogen keeps things stress-free and easy to access with plenty to do on and off the slopes. Get ready for the ultimate holiday no matter the season – start planning your trip to Shiga Kogen today!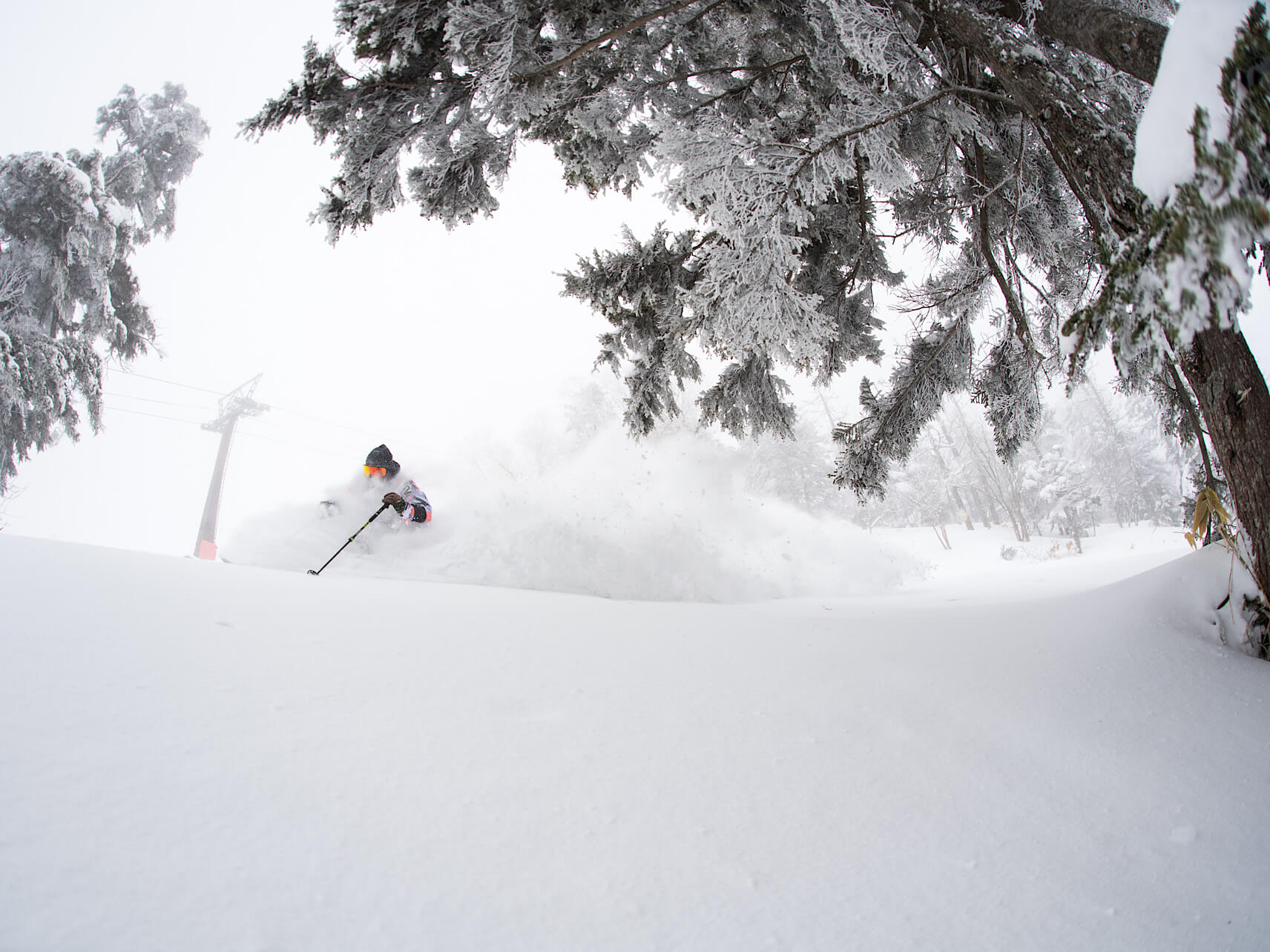 Interview with Shiga Kogen Resident
Robel Zemichael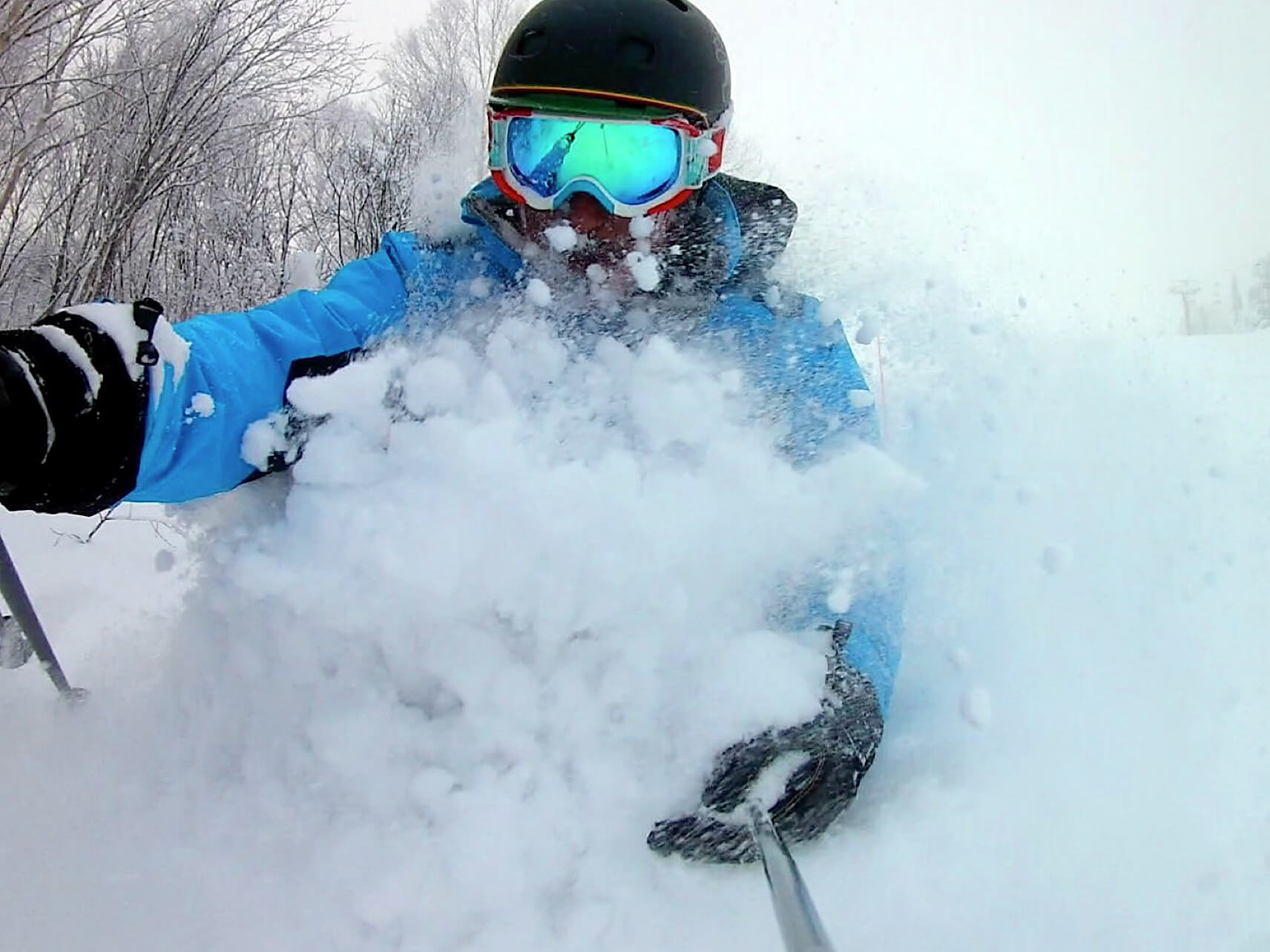 Hello everyone! My name is Robel Zemichael. I'm originally from Ethiopia, but grew up in the United States. In America, I gained a lot of experience through school teams, cross-country, and alpine skiing. Later, I went on to compete in the Olympics for my home country of Ethiopia. Then, in 2006, I relocated to Japan and have stayed ever since because of the amazing powder snow. I moved to Shiga Kogen 6 years ago and very quickly wanted to call this place my home. Here, I manage the Shiga International Ski School.
When I have a free day, there's a lot I might do in Shiga Kogen. If I'm with my family, we might go hit the slopes wherever the powder is best that day, grab some lunch, and then go to the family ski park, which has sledding and other fun activities. On the other hand, if it's a big powder day, I might head to Okushiga Kogen Ski Resort. It's the most northern ski area in Shiga Kogen, so it has the best snow. If I have friends visiting, I'll definitely take them to the top of Yokoteyama, which is the highest mountain in Shiga Kogen. There's a nice café at the top with amazing 360° unobstructed views.
Visitors are always surprised by just how much Shiga Kogen has to offer. A map can't do it justice. It's the biggest ski resort in Japan, but with the way the valleys are structured, Shiga Kogen hides itself from view. Even with multiple weeks here, you could never leave the area and still not be bored. I've had groups that came for three weeks and never left once because there's so much to ski. Yet, its location also makes it a great home base. Ski resorts like Nozawa Onsen and Myoko are less than an hour away and Hakuba Valley is just under two hours from here. With a car, it's really easy to check out other ski resorts for a day or explore Nagano's sightseeing without going far.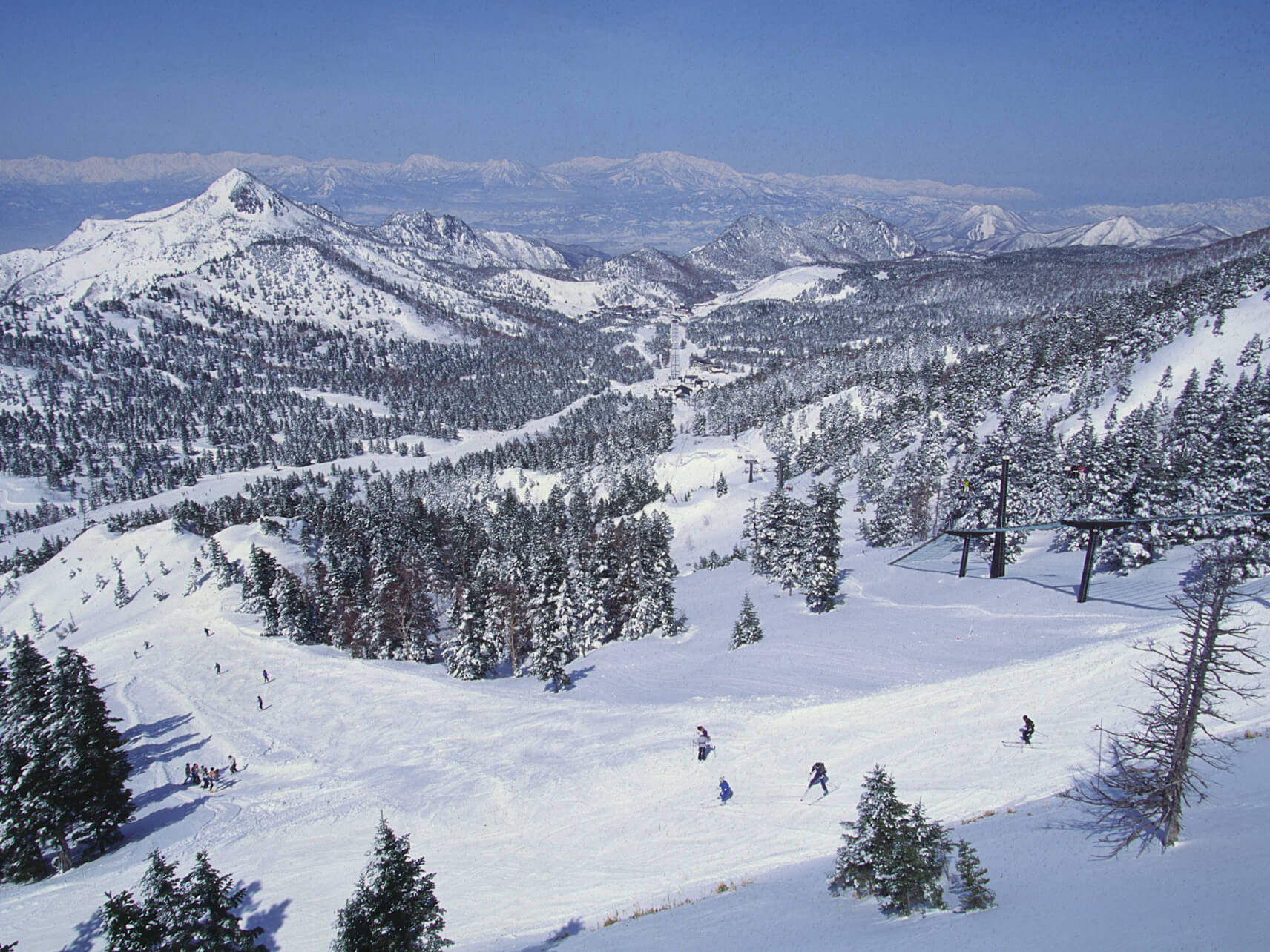 Tours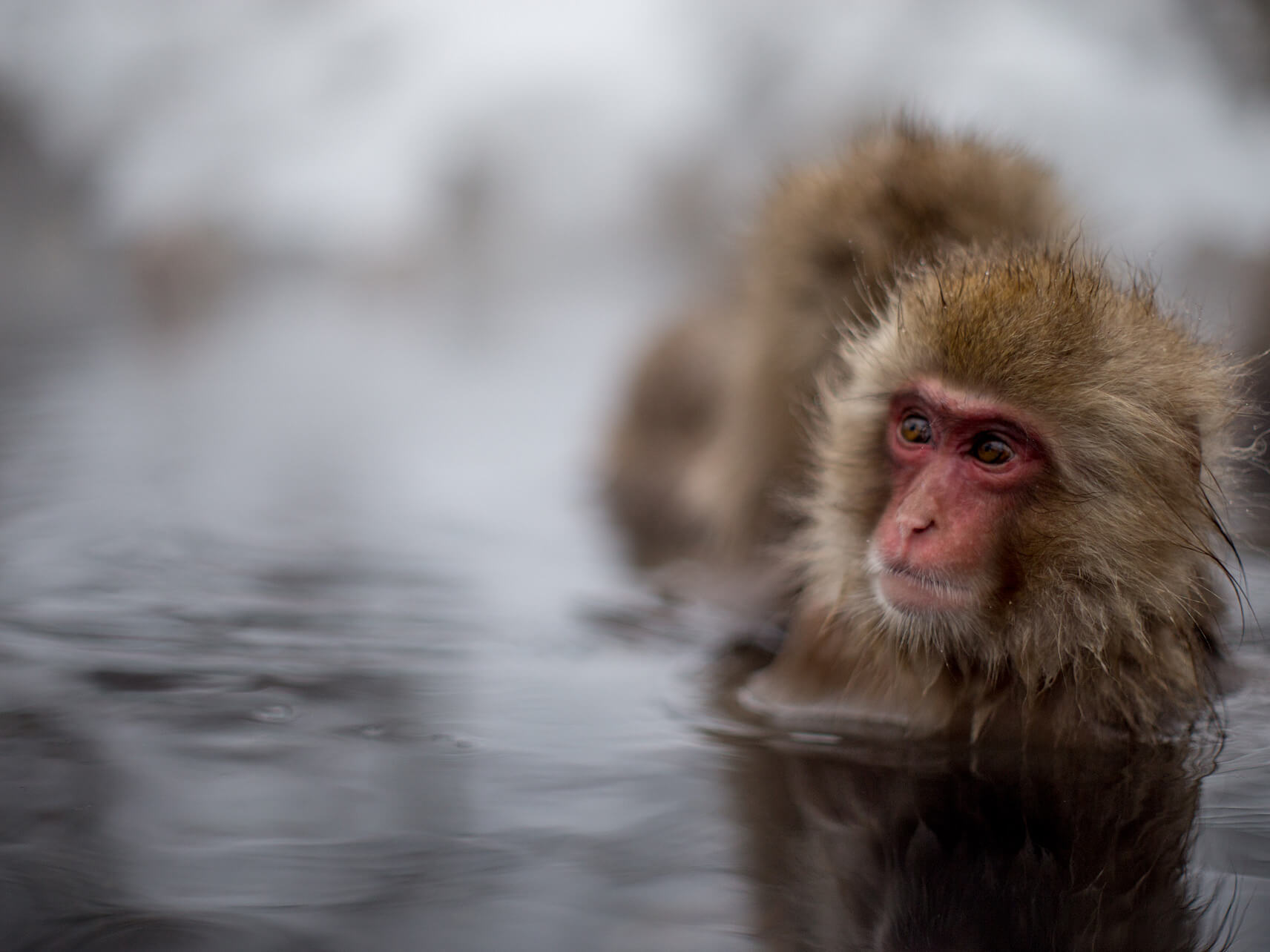 © Camilla Rutherford
One of the best parts about Shiga Kogen is how easy it is to get to famous sites like the Snow Monkey Park. So, for sightseeing in the area, a guide isn't usually required. Although, for winter activities, there are some exciting tours like snowmobiling and snowshoeing.
For hitting the slopes, hiring a private guide or joining a group tour will make a big change in the quality of your trip. Shiga Kogen is the biggest ski resort in Japan, so it can be a lot to take in. Tours for piste and off-piste trails are fantastic for establishing the know-how needed to better navigate the slopes and get the most out of your experience. Many ski schools provide half-day and full-day tours that are great for getting this expertise.
Activities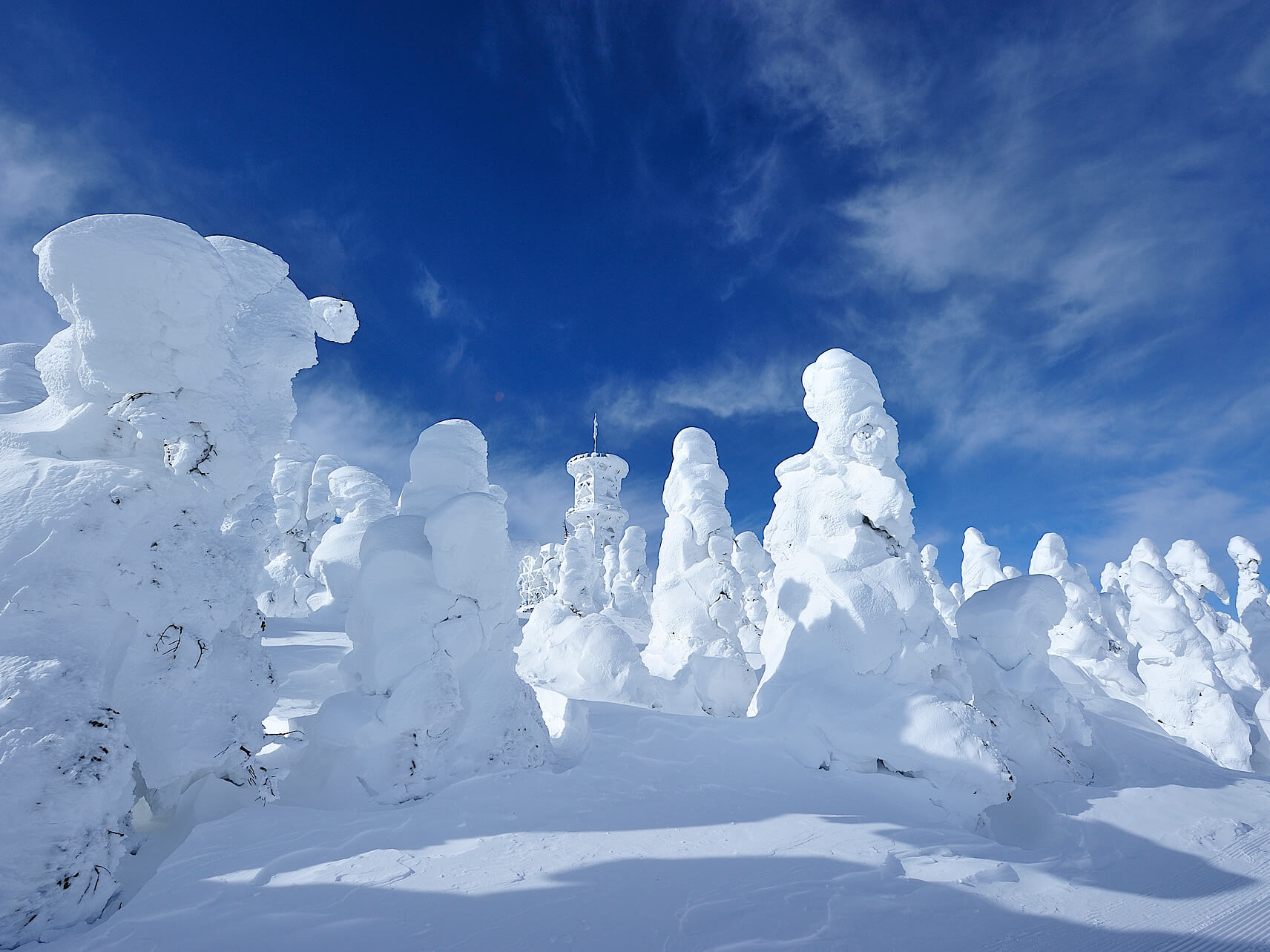 Snow Monkey Park
Visit these free-roaming snow monkeys as they play in the powder and soak in their hot springs. A highly photogenic and popular spot minutes away from Shiga Kogen by shuttle bus.
Shibu Onsen
A town with over 1,000 years of history and packed with natural hot springs, breathtaking architecture, and culture. What feels like another world is only a short bus ride away.
Yudanaka Onsen
Another heavenly hot spring town near Shiga Kogen. Similar to Shibu Onsen, their history ranges back hundreds of years, but presents a more mixed traditional and modern atmosphere.
Access
Take the JR East Hokuriku Shinkansen from Tokyo to Nagano Station. Then, hop on the Nagaden Express Bus and you'll be in Shiga Kogen in no time at all! Alternatively, take a direct bus from Haneda or Narita Airports.
Area Information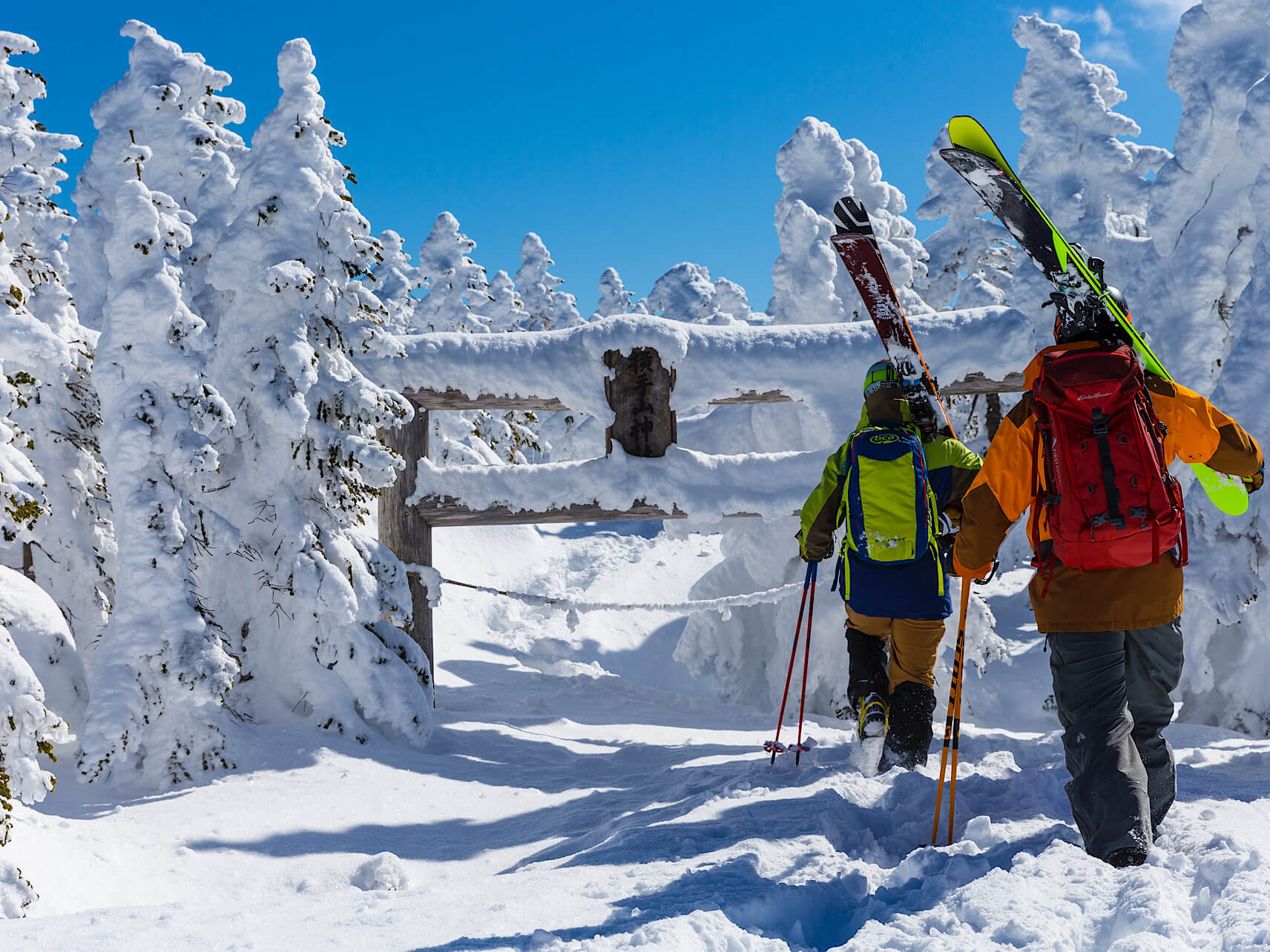 © Grant Gunderson
Sunvalley, Maruike, Hasuike, Giant, Higashidateyama, Hoppo Bunadaira, Takamagahara Mammoth, Nishidateyama, Tanne no Mori Okojo, Ichinose Family, Terakoya, Ichinose Diamond, Ichinose Yamanokami, Yakebitai, Okushiga Kogen, Kumanoyu, Yokoteyama / Shibutoge
Slope Map