So much more than just a winter holiday!
The four areas of Classic Resorts Japan are blessed by rich natural parks filled with mountains and scenery whose beauty is only heightened by the neighbouring Japanese Alps. In turn, visitors can not only enjoy outdoor activities in winter, but in any season. Come discover a unique existence, only found here, where abundant nature meets the history and culture of Japan. In this article, explore green season highlights and recommended activities found at the three local national parks represented here: the Myoko-Togakushi Renzan National Park, Joshinetsu-Kogen National Park, and Chūbu-Sangaku National Park!
The Myoko-Togakushi Renzan National Park is an area densely populated with unique mountains and plateaus composed of sedimentary rocks that came about when this area emerged from the ocean. This created the distinct Togakushi mountain range and helped shape the surrounding topography that includes: the Hiuchi and Amakazari Mountains, the products of coastal uplifts; the Iizuna, Kurohime, and Myoko Mountains, which were formed from the aftermath of volcanic eruptions; and finally, Mt. Yakeyama, an active volcano that continues to erupt to this day. Although the area of Mt. Hiuchi is small, the stunning and varied landscapes attract many, and hikers from all over come to this national park to take in the beauty of these mountains. Find trails with gentle inclines for beginners or try something more challenging with steep and rocky terrain for those more advanced.
In addition, the area has the Togakushi Shrine, a symbol for locals who have put their faith in the mountains since ancient times, believing that spirits dwell inside them. The 2-kilometre approach to the main shrine, Okuyashiro, is lined with cedar trees dating back over 400 years and are designated as a Japanese Natural Monument. This shrine also serves as a renowned "power spot", a spiritual area that radiates energy, where visitors may be greeted by overwhelming sensations otherworldly in nature.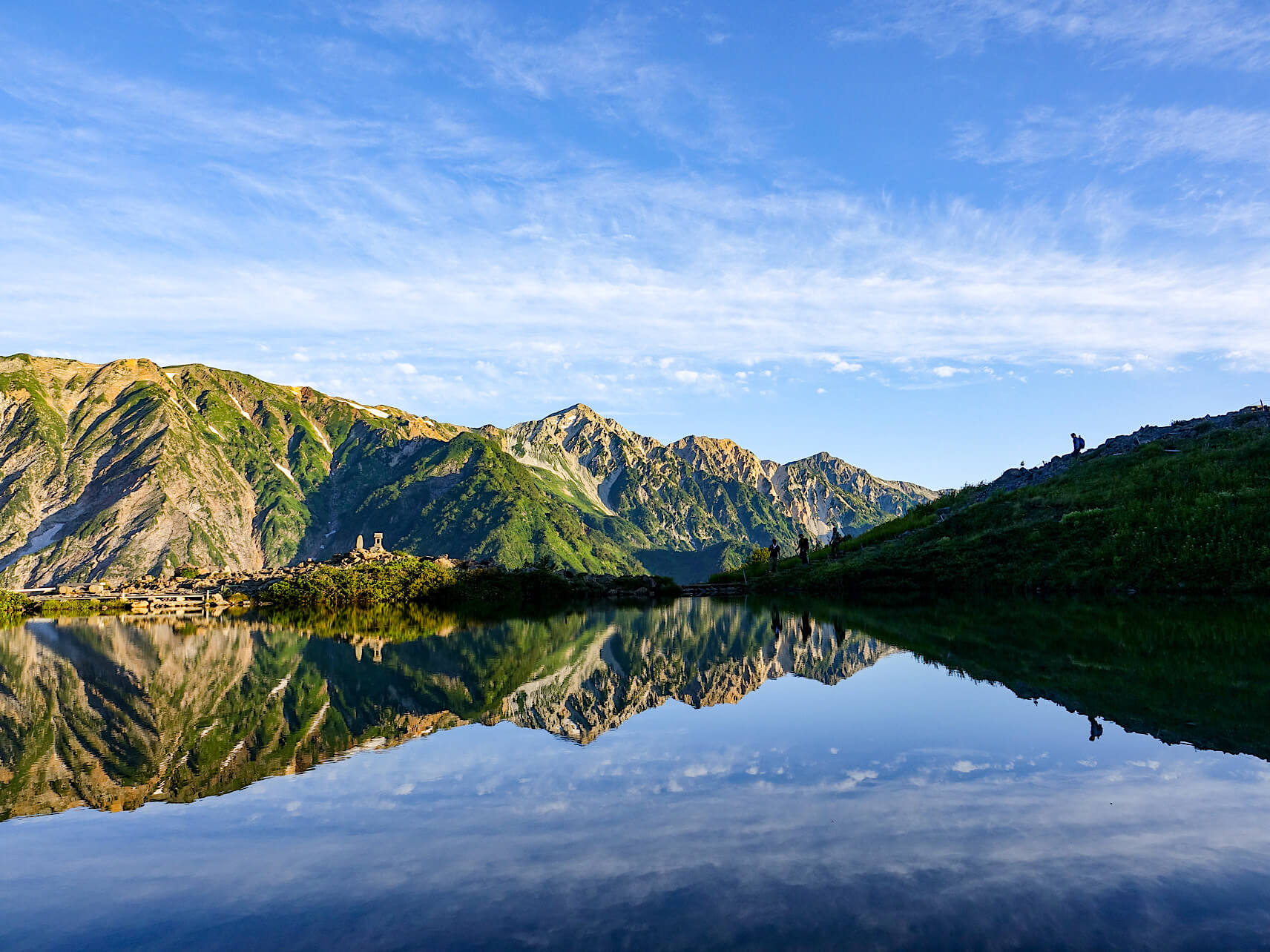 The Shin-etsu and Amatomi Trails, where you can enjoy nature to your heart's content, are also highly recommended. The Shin-etsu Trail is a 110-kilometre-long course that follows along the border of Nagano and Niigata Prefectures. Here, hikers can experience satoyama, a culture that believes in co-existing with nature. Snow remains here until early July, and provides an especially stunning contrast between the rich green landscapes below. The Amatomi Trail, which was newly established in 2021, is an 86-kilometre-long course that starts near Nagano Station and Zenkoku-ji Temple and connects Togakushi, Mt. Kurohime, Sasagamine, Naena Falls, Lake Nojiri, and Mt. Madarao in a one-of-a-kind adventure through the natural hotspots of Nagano and Niigata Prefectures.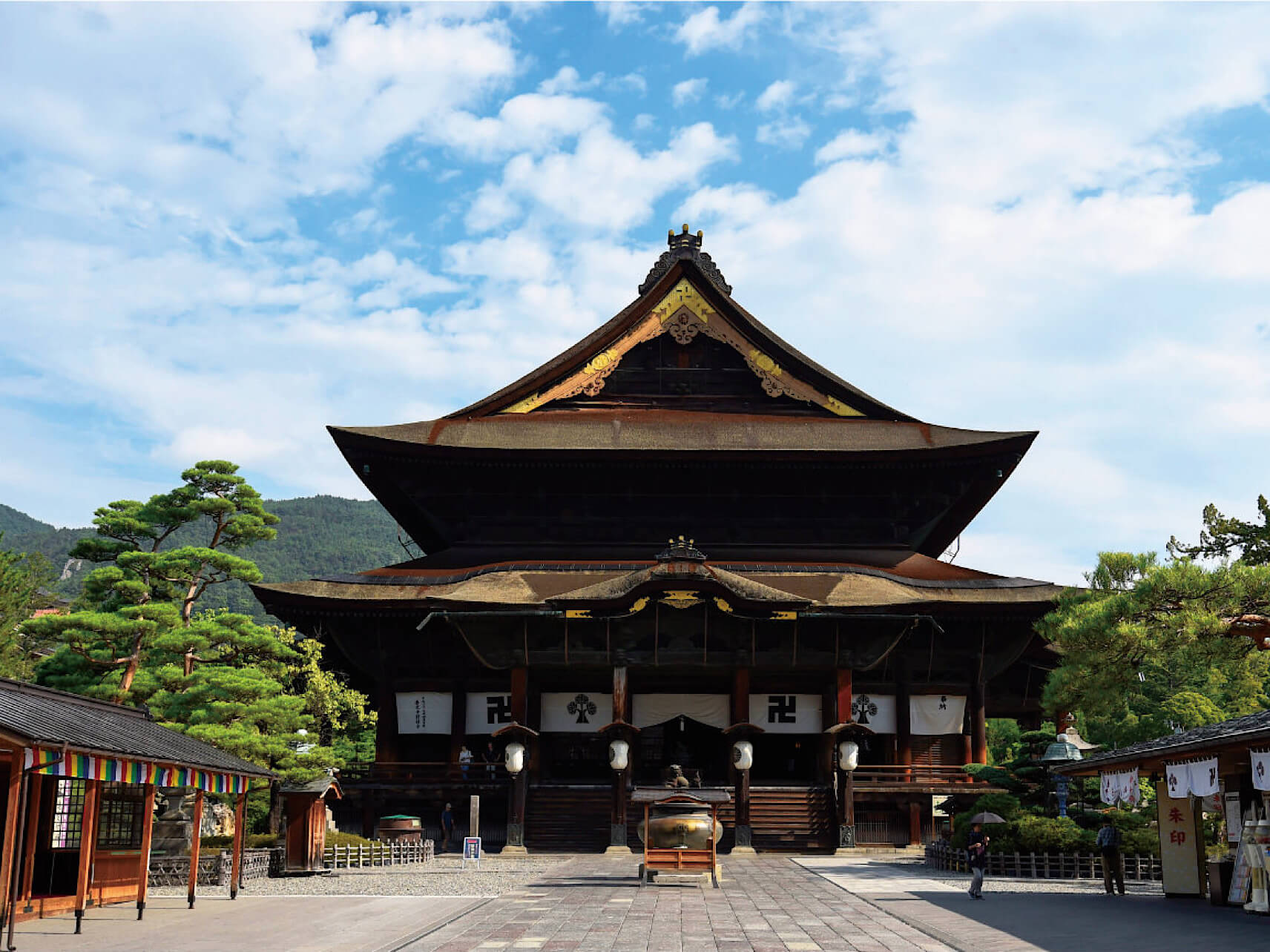 Next is the Joshinetsu-Kogen National Park, where 2,000 metre mountains like Mt.Naeba, Mt.Kusatsu-Shirane, Mt.Azuma, and Mt.Asama tower over the ground below. At the mountain's base, travellers can observe the plateaus, lakes, and marshes, where fresh highland vegetables grow. This area is cool and comfortable year-round, making it a popular summer resort, and is nicknamed the "hospital without a roof" for the soul healing properties of its natural environment.
Yet, one can heal more than just their spirit here as this area is a hot spring heaven! The concentration of volcanoes brings an abundance of mineral-rich water gushing out and is the perfect way to soothe a tired body after a day of mountain climbing and outdoor activities. One of which being the Jigokudani Onsen, which is named after its waters that boil like a kiln in hell, where even wild monkeys come for a bath in the winter weather. These snow monkeys, which many have likely seen trending on social media, appear at the Jigokudani Yaen Kōen, and are the only of their kind in the world. For those travelling in warmer months, the allure of snow-capped monkeys is substituted by a sea of adorable newborns from early May to summer. So, while this area may be named after hell, it seems more like a paradise for monkeys (and humans too)!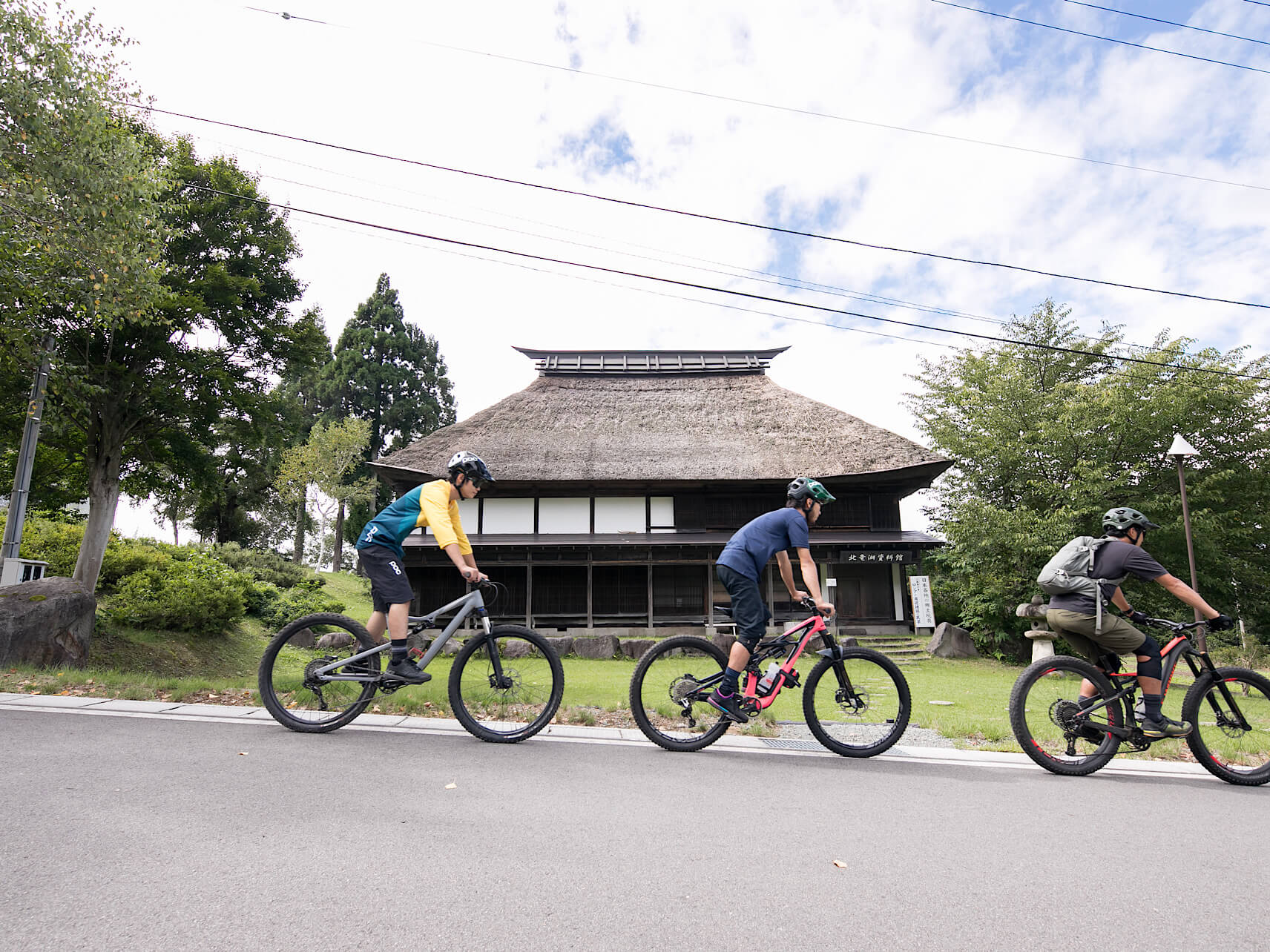 After visiting Jigokudani, make your way to nearby villages like Nozawa Onsen and Shiga Kogen. As the name suggests, Nozawa Onsen is a hot spring village where visitors can relax in the healing waters and also appreciate the nostalgic feel of local architecture. Here, travellers can bathe in sotoyu, or outdoor hot springs, at a low price, even without staying at a local ryokan (Japanese inn).
Next, ride the Shin Nagasaka Gondola at the Nozawa Onsen Ski Resort for some incredible views, even in the green season. With a total length of 3,129 metres, this modern gondola provides a luxurious journey up the mountain and is equipped with the world's most advanced ventilation system to ensure hygiene. In July and August, visitors can also rent and bring mountain bikes onto the gondola to enjoy downhill mountain biking on the slopes. Alternatively, mountain bike to the Kosuge Shrine, one of the three most sacred places in Japan, or head to the activity centre at Iiyama station, where you can rent gear and take tours of the area.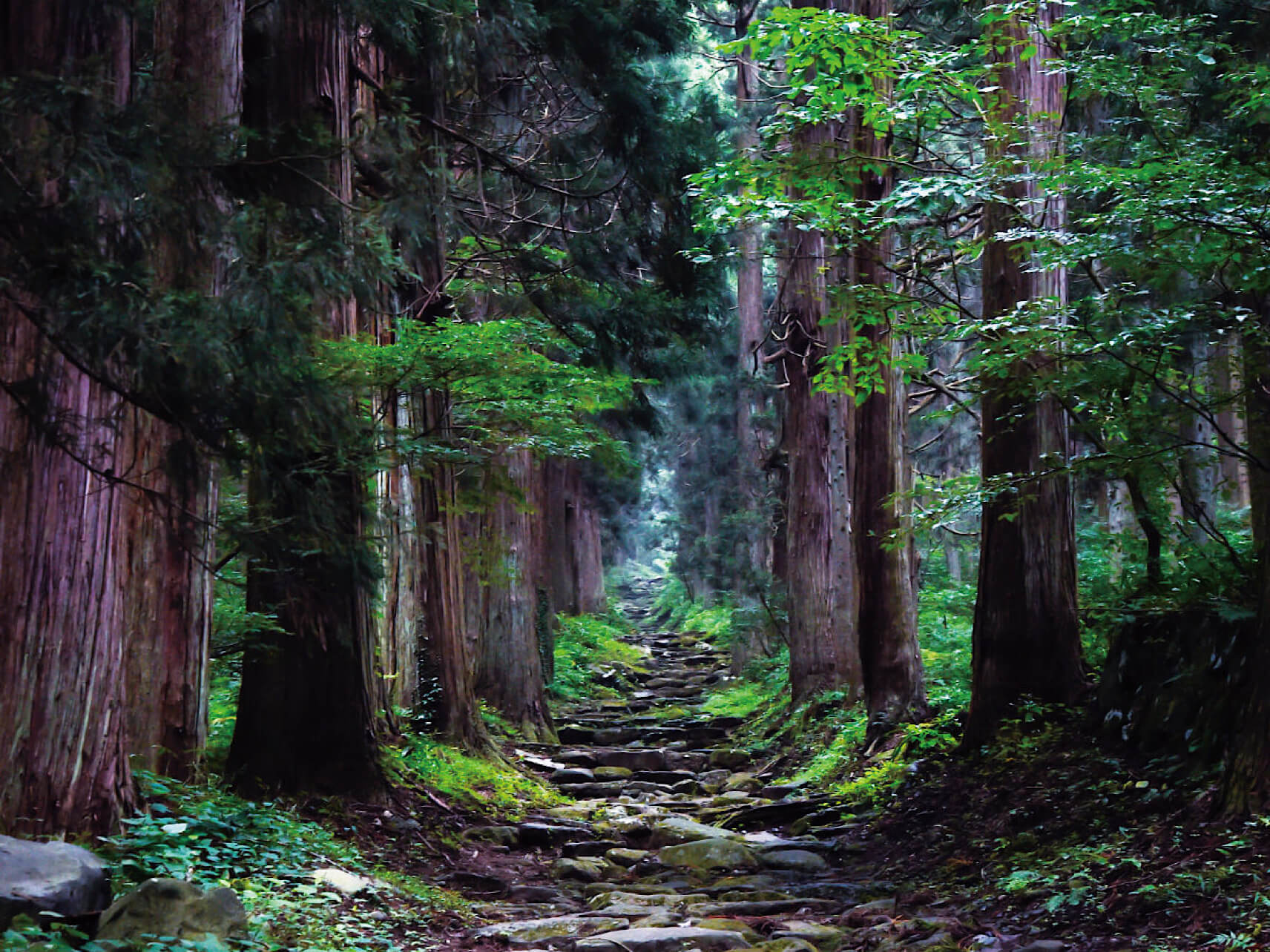 Shiga Kogen is another must-visit destination for its overwhelming diversity of life; in fact, so much so that UNESCO designated the area as a Biosphere Reserve. This abundance is apparent at the mysterious and awe-inspiring virgin forest, the Shiju-hachi-ike, which is surrounded by wetland flowers, or at the clear blue waters of Onuma Pond. Stroll around these areas with an expert guide from the Shiga Kogen Tourist Association to get the most out of the experience. Or, even head to Biwa Pond for some SUP.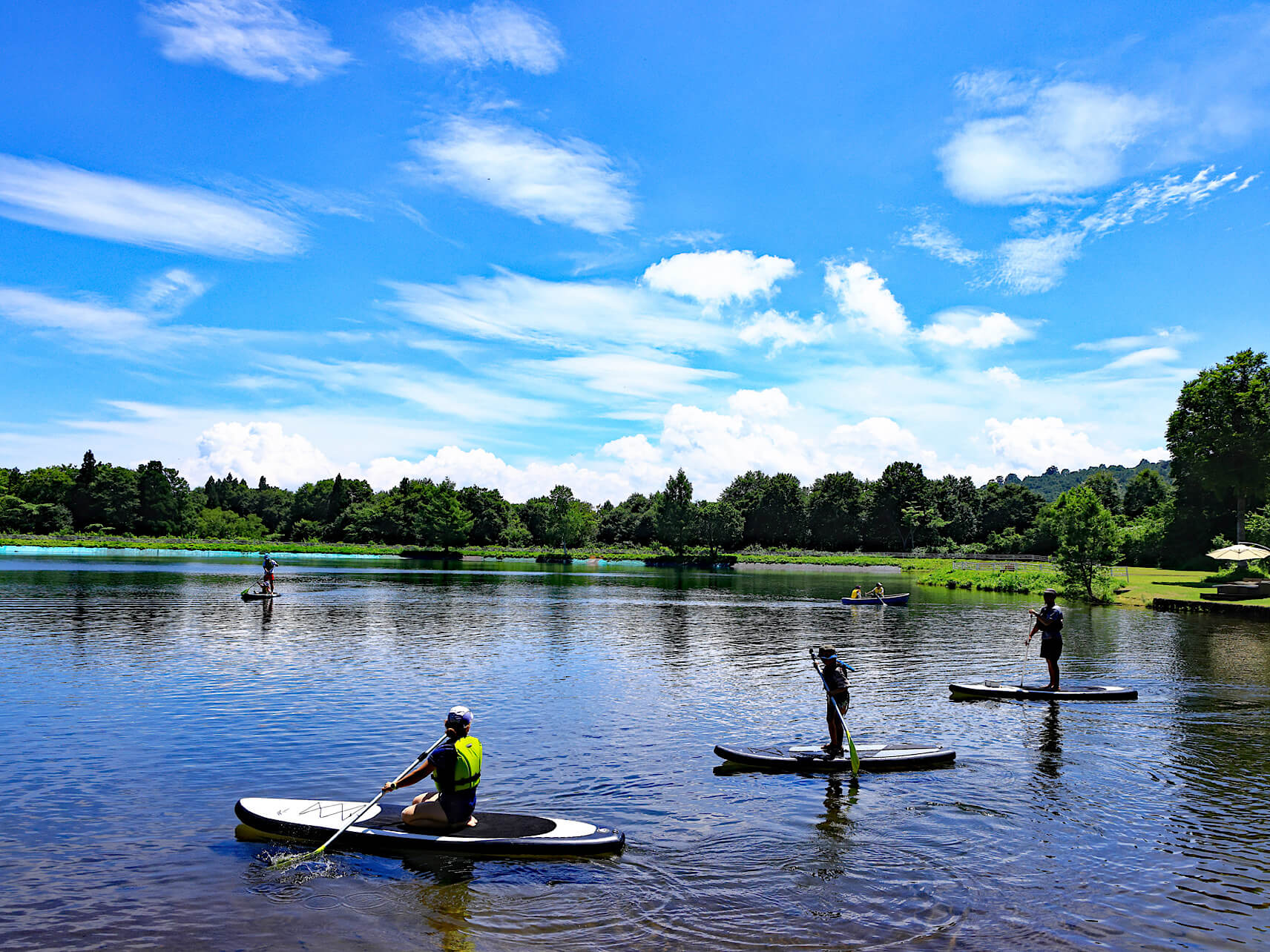 Last, but not least, is the Chūbu-Sangaku National Park, established in 1938, which covers the entire Northern Japanese Alps. This 3,000-metre-high mountain range, which boasts steep rock walls, deep valleys, and summits covered in snow until summer, features famous peaks such as Mount Shiroumadake, Tsurugidake, Tateyama, Yarigadake, and Norikuradake. The complex terrain and climate nurtured by tectonic shifts, glacial erosion, and volcanic activity show the harsh reality of nature, and while not suitable for long-term human inhabitancy, has a beauty that fascinates any who visit. The area also includes the Kurobe Tateyama Alpine Route, an easy to enjoy the highlights available here by bus, cable car, and ropeway.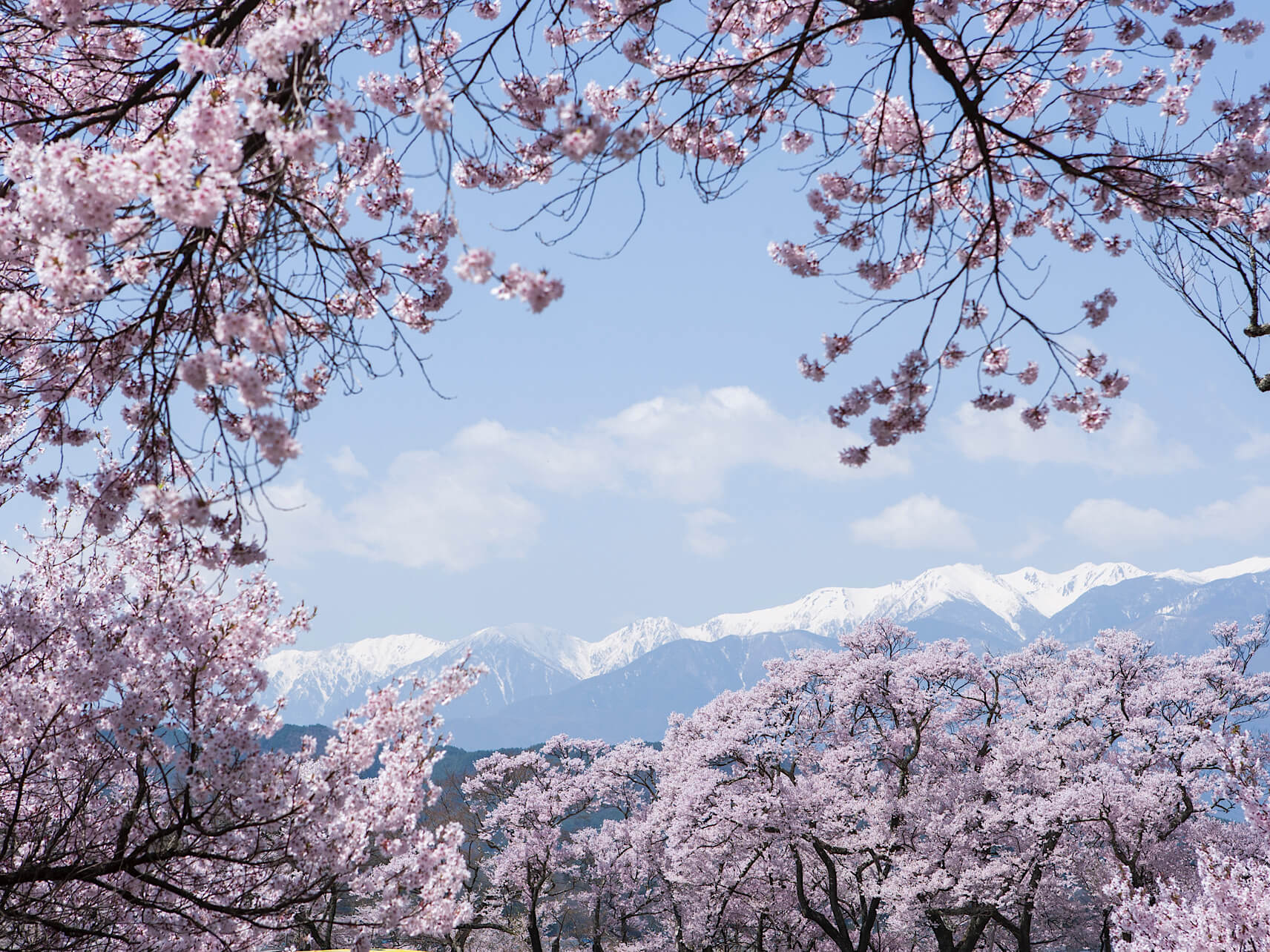 Outdoor enthusiasts will also want to check out the near endless natural playground that sits around the Hakuba and Otari Villages. Feel the history and culture of these areas by walking the Shio no Michi path that runs from Itoigawa in Niigata Prefecture through Hakuba and Otari, and all the way to Matsumoto City. Other than hiking, the area offers numerous alpine botanical gardens, the mountain bike sanctuary of Iwatake, the Saikawa and Himekawa river for great rafting, and Lake Aoki for kayaking, canoeing, and SUP. The fun isn't only limited to the day though. After the sun sets, hop on an evening cruise or admire as thousands of fireflies light up the night sky. Additionally, in recent years, a rise in interest for sustainability has led to many green efforts here, such as switching to naturally generated electricity and creating a system to locally grow and consume food to eliminate waste.
The four areas of Classic Resorts Japan have so much to offer outside of the winter season – challenge yourself to conquer rugged mountains, explore nature, admire the abundant life, and relax in the hot springs! With so much to enjoy, from history and culture to local cuisine that changes with the seasons, come visit in spring, summer, or autumn for an experience unlike any other!