Looking for the perfect balance of excitement and relaxation for your next winter destination?
Then, Nozawa Onsen is where you'll want to be! This atmospheric mountain-side town blends all of the thrills of varied skiing and nightlife with rejuvenating natural hot springs. Packed with heaps of cosy accommodation and off-mountain fun, enjoy skiing down the powder snow slopes and then hop back into town for a good time or tranquil evening. Together, this is a vacation combination not found anywhere else in Japan. Not to mention, Nozawa Onsen has an abundance of over 30 mineral-rich Onsen, or natural hot springs. This includes 13 public outdoor hot springs only minutes from lodging facilities. So, kick back after a day skiing the slopes and watch your fatigue fade away in the warm waters celebrated for their healing properties. Trust us, you'll need it!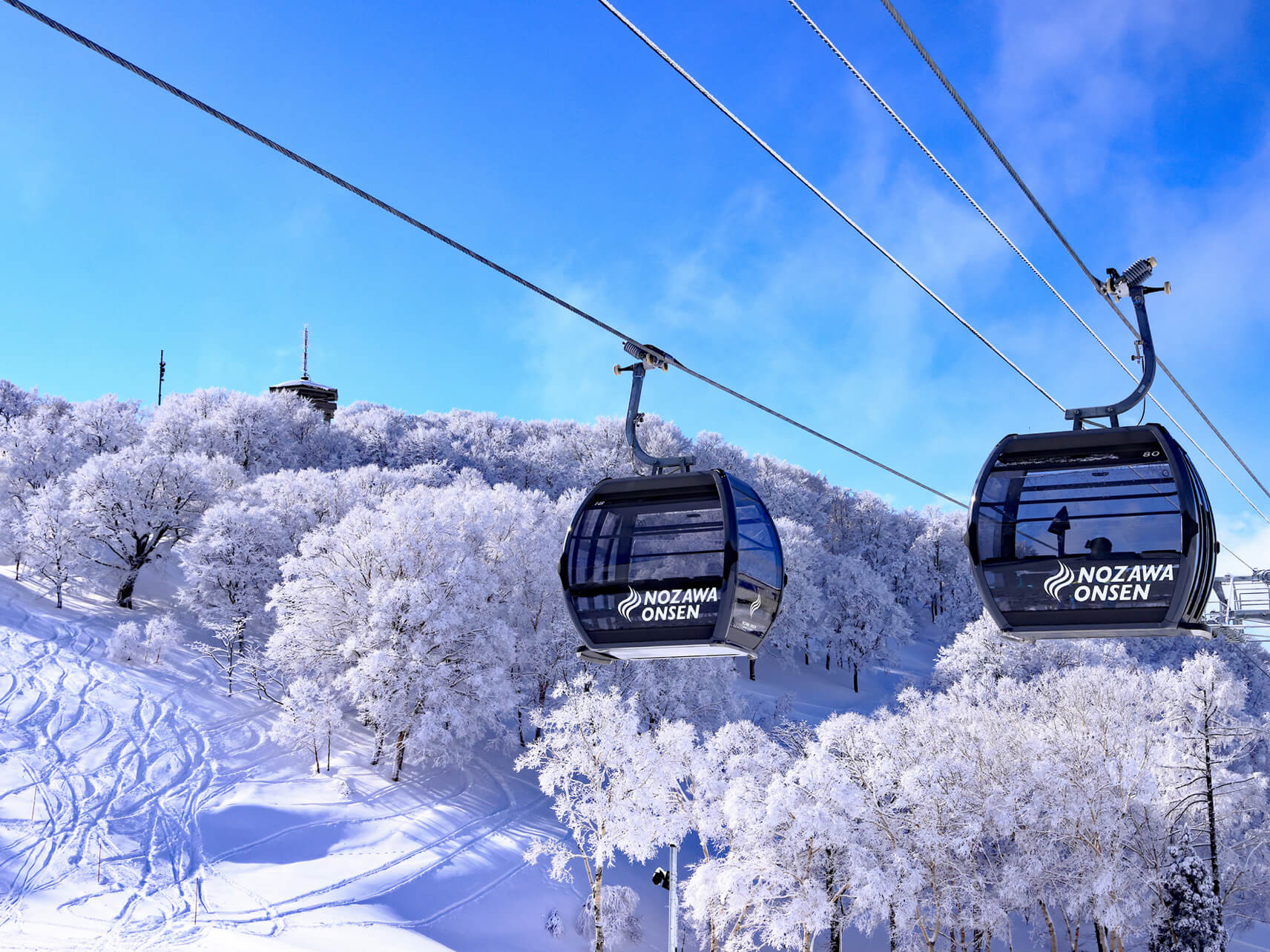 That's because the Nozawa Onsen Ski Resort offers up a whopping 36 total runs comprised of 40% beginner, 30% intermediate, and 30% advanced courses. This ski resort is known for long slopes, fantastic panoramic views, and beginner courses right off the gondola. This way, even novices can carve full-mountain runs with slopes like Uenotaira, which stretches over 10km! Nozawa Onsen Ski School also offers lessons led by English-speaking instructors. So, skiers and snowboarders looking to build confidence or get started on the slopes are in luck. However, more skilled skiers can join in on their extreme backcountry tour to shred down untouched powder snow and intense tree runs.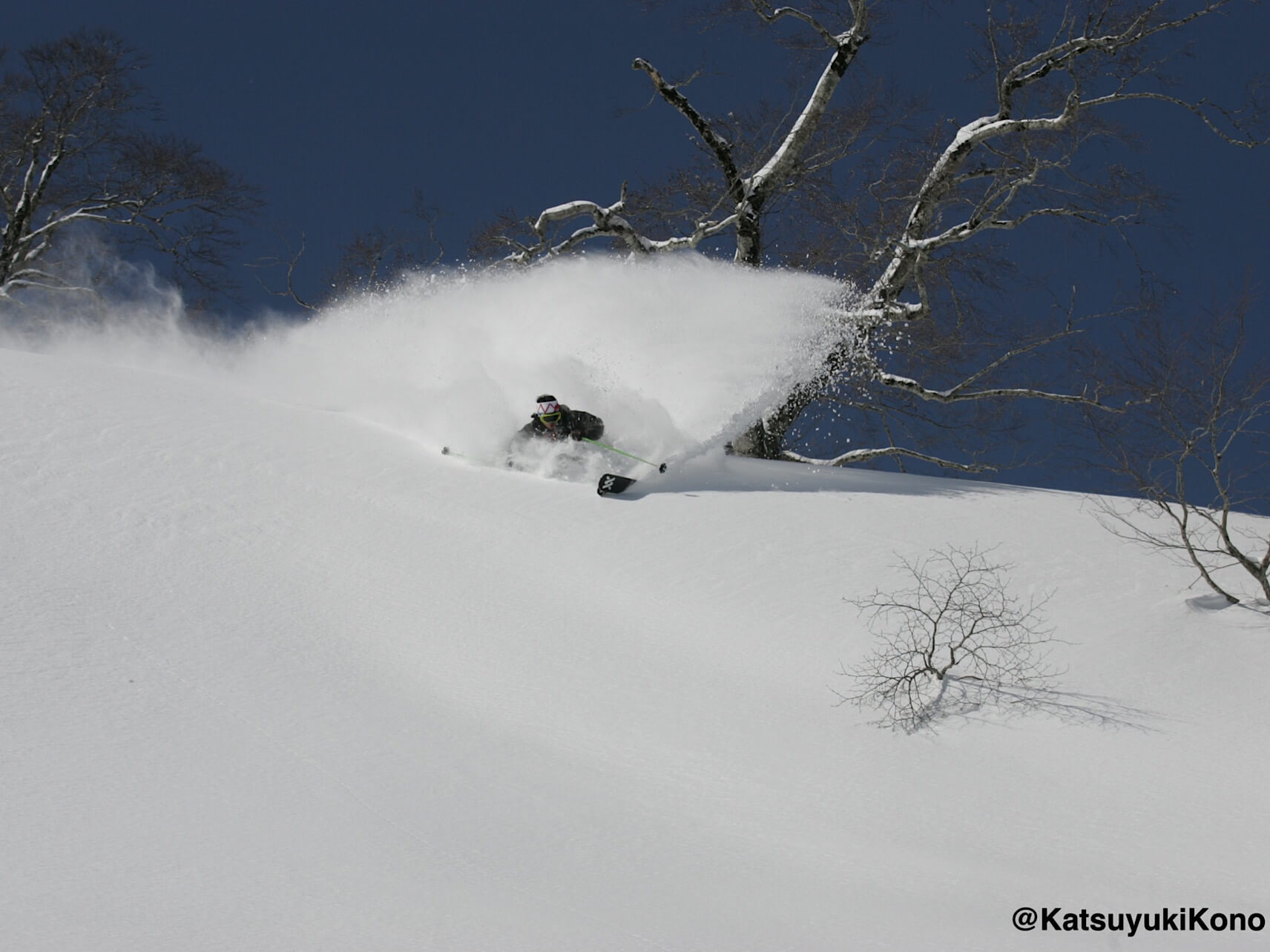 After skiing the mountains, head back into town to experience all the things that this convenient area offers. Walk to Nozawa Onsen's Japan Ski Museum, hot springs, restaurants, bars, karaoke, and more just minutes away from hotels. Start your trip by grabbing what you need at Salomon Station, a popular rental shop offering an extensive range of skis, snowboards, and gear. That's not all! Parents can take advantage of the various child care and kids ski lessons, so they can carve the mountains to their heart's desire. At Nozawa Onsen, everything you need for the perfect winter getaway is all right here. Start planning your trip to the hot spring heaven of Nozawa Onsen today!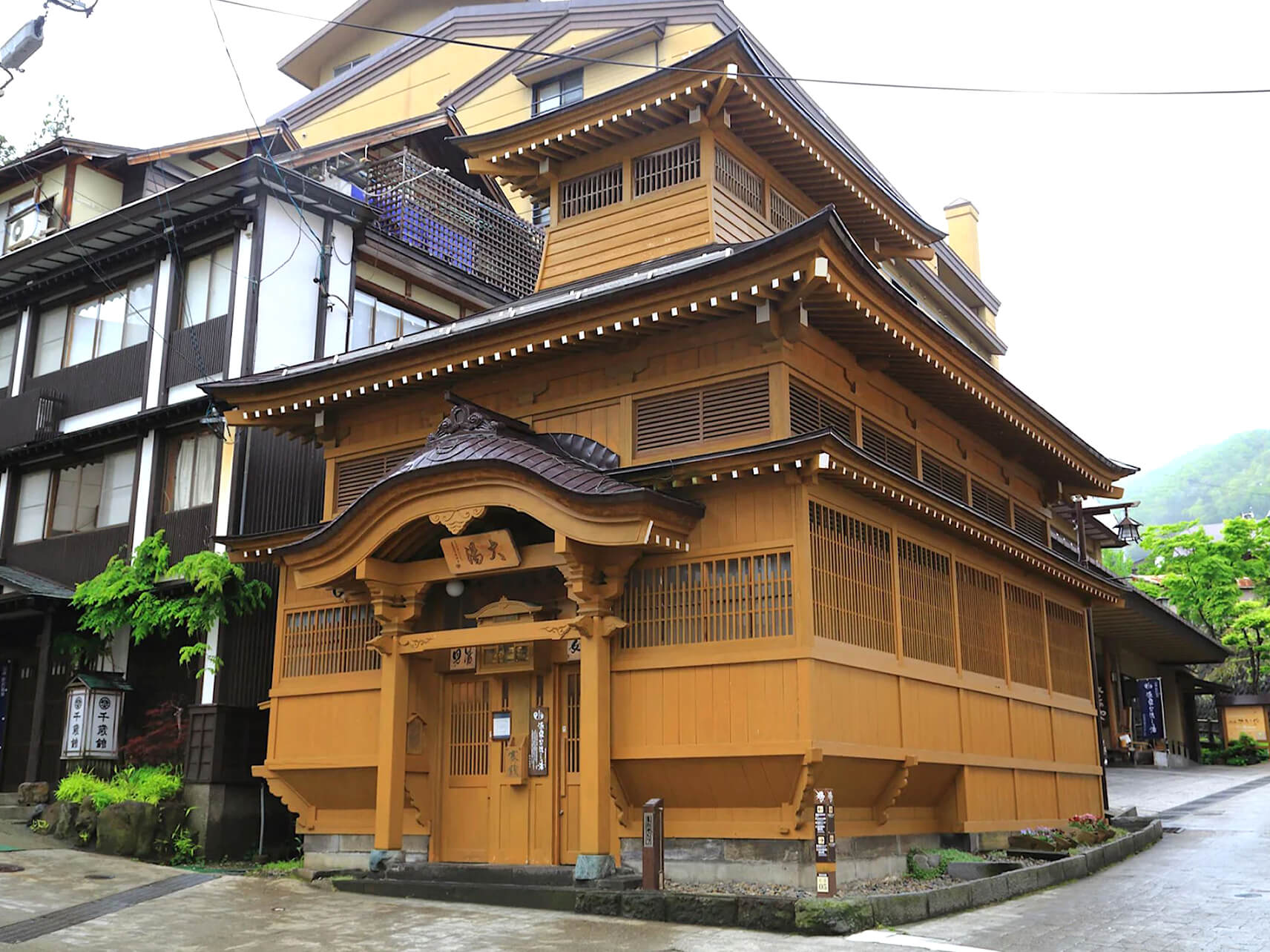 Interview with Nozawa Onsen Resident
Rowie Geraerts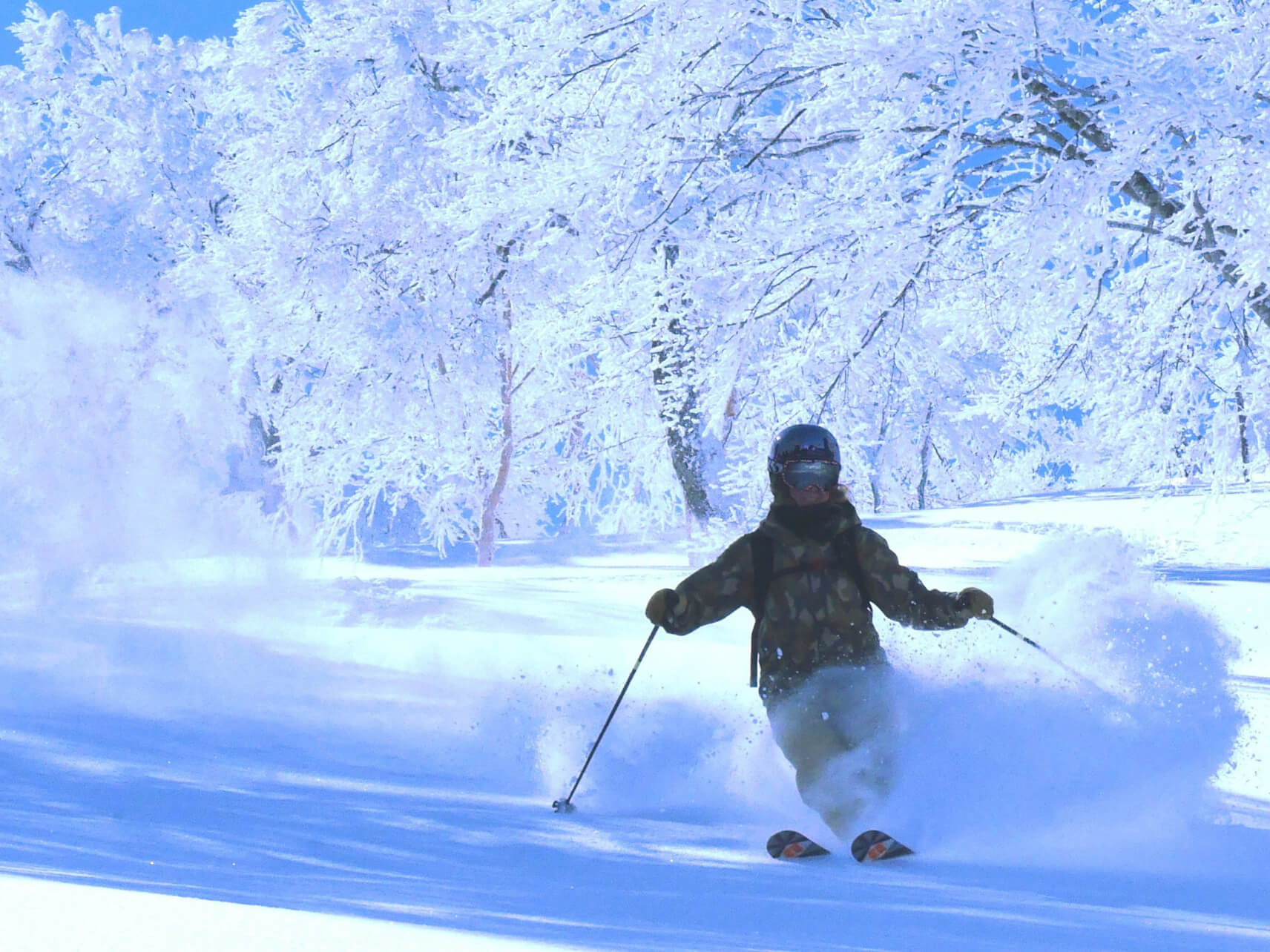 Hello everyone! I'm originally from Melbourne, Australia, and have studied and taught yoga in India, New York, and Bali before I came to Nozawa Onsen two years ago. When I was teaching yoga in Melbourne, the owner of Ivy Tapas Wine & Cheese, a wine bar in Nozawa Onsen, came to my class and recommended I visit. So, I was inspired to come to Nozawa Onsen. Now, I'm currently teaching yoga and making natural food products, and plan to open a cafe in March 2022 right here in Nozawa Onsen.
What I like about Nozawa Onsen is that it's very rich in nature and has great hot springs. The people are really kind here and neighbours always share their home-grown vegetables with me, which makes me happy. In the winter, many visit Nozawa Onsen from other areas in Japan and from abroad creating a lively atmosphere while in summer the area becomes really laid-back. I enjoy this balance.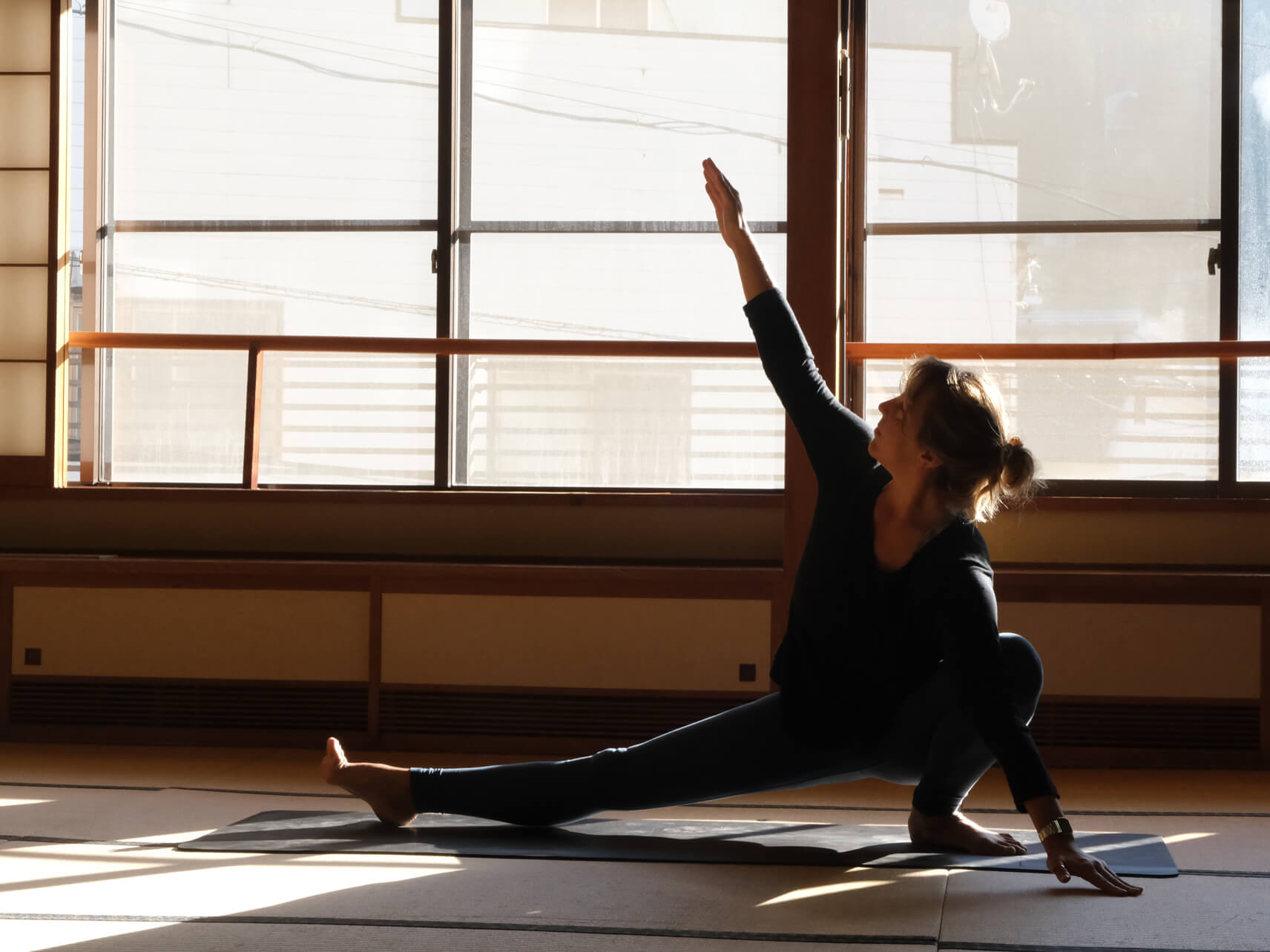 After a day out in the snow, myself and visitors from various countries often go to the NEO BAR in Nozawa Onsen. When I'm at a place like this, I often ask myself "Where am I? Is this Japan?" Nozawa Onsen is an international village, so it offers an assortment of Japanese and Western-style dining and pubs. I'm a vegetarian, but still have plenty of options like soba and vegetarian curry. The pickled local vegetables called Nozawana are also very delicious. I usually eat it every morning with rice and an Onsen Tamago, a type of soft-boiled egg made in a natural hot spring here. Some hot springs have special kettles for making Onsen Tamago, so you can easily make them yourself!
There are 13 public bath houses in Nozawa Onsen, and I often go to many of these. Here, there are two different types of water: Atsu-yu (hot water) and Nuru-yu (lukewarm water). The hot springs in Nozawa Onsen are very hot, and the first time I tried one I thought "this is impossible!" However, I quickly got used to it and it does wonders at warming your body. After going to the hot springs, I stretch and do yoga, which is really great for my body. I'm currently holding yoga classes in the hall of a hotel near Shinyu, and from next spring I'm planning to hold yoga classes in my cafe, so please come and join me!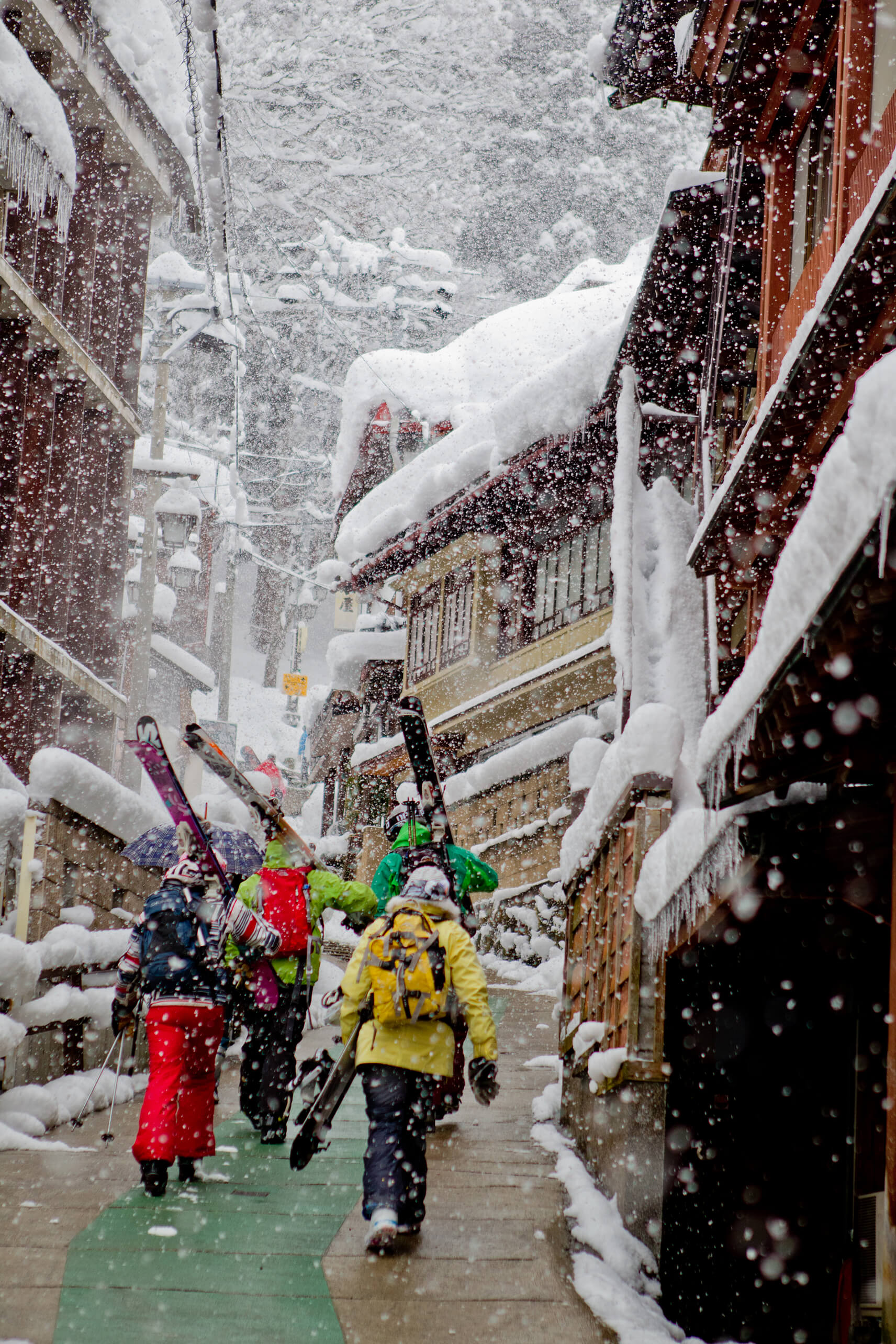 Tours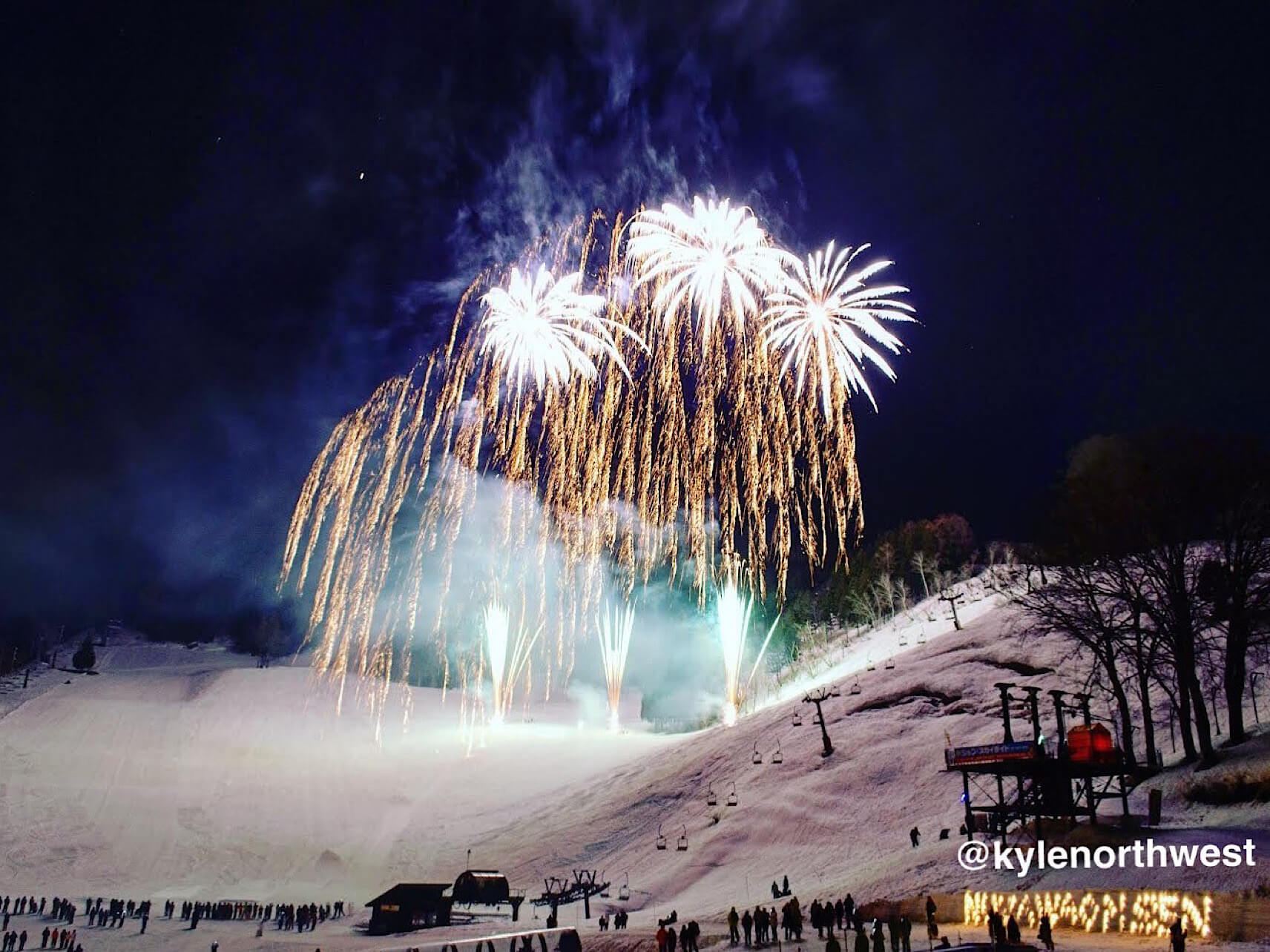 For sightseeing around Nozawa Onsen, there are heaps of great tours available that are led by English-speaking guides. Some popular day tours include trips to visit the adorable snow monkeys of Jigokudani, the historic Zenkō-ji Temple, and the picturesque Matsumoto Castle. For night-time activities, the snowshoe tour presented by the Nozawa Onsen Tourism Association is a great way to take in the crystal-clear starry sky of Nagano.
Events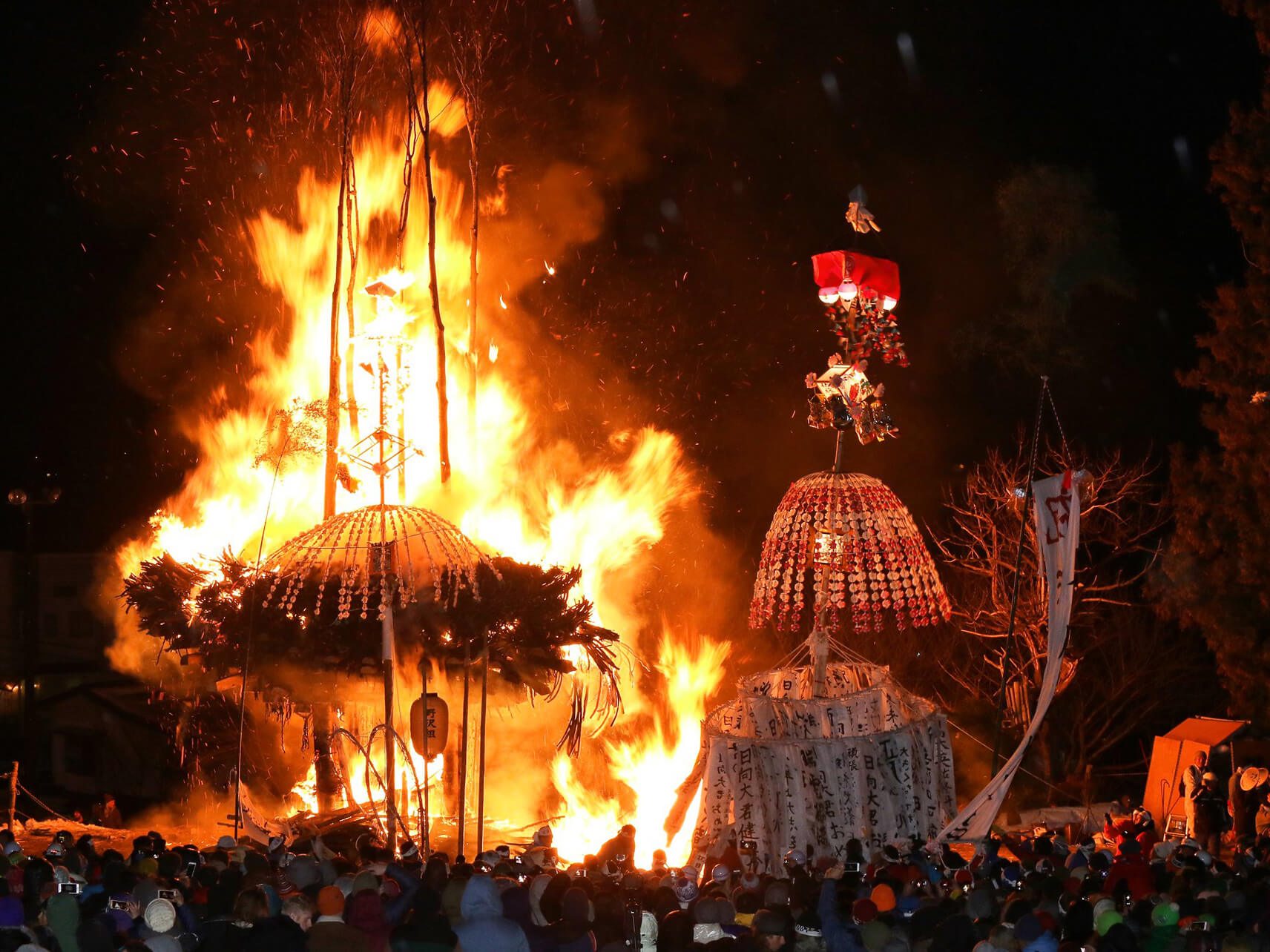 Dosojin Fire Festival
One of the three biggest fire festivals in Japan is held every January in Nozawa Onsen. A unique and exciting event you won't want to miss!
Stamp Collecting
Pick up a stamp booklet at the Nozawa Onsen Tourist Information Centre and collect all 27 stamps scattered throughout different famous places and historic sites in Nozawa Onsen.
Traditional Vine Craft Workshop
Learn how to make vine crafts, such as a flower basket, in the traditional style that has been passed down in Nozawa Onsen for generations.
Oyaki-Making Experience
Discover how to make oyaki, a traditional dumpling snack from Nagano prefecture that can be made in a variety of ways. Make and eat these delicious treats and take 5 home as a souvenir.
Access
Catch the JR East Hokuriku Shinkansen from Tokyo to Iiyama Station. From here, it's just a short 20-minute ride by bus or taxi to Nozawa Onsen Village. Alternatively, take a direct bus from Narita or Haneda Airport in Tokyo to reach Nozawa Onsen in just a few hours.
Area Information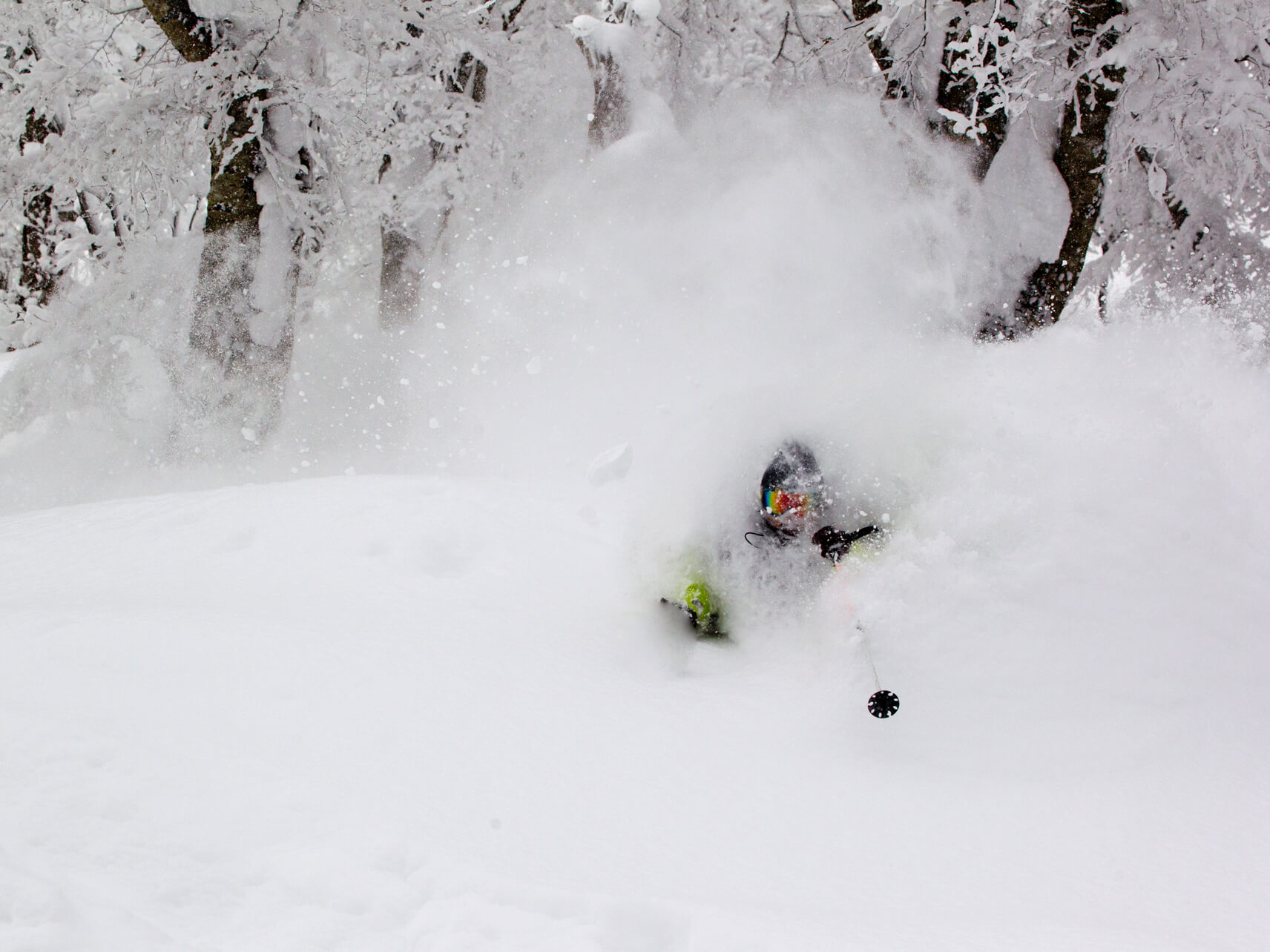 Slope Map