Once it was known as Shumisen—the mountain at the center of the universe. Buddhist tradition says that Shumisen is a flat-topped peak, one rising high into the heavens, a sacred place of worship.
Now known as Mt. Myoko, this 2,454-meter-tall volcanic cone has been all of these things. But while it's known as a safe volcano, it's not entirely extinct. There are several onsen (hot springs) sources emerging from the mountain's flanks providing three different colors of water to local spas, and a fumarole on the south side that often sends plumes of steam high into the air. Mt. Myoko also gave its name to the city now at its base; around the base of the mountain are six unique ski areas, with at least four more in the immediate area.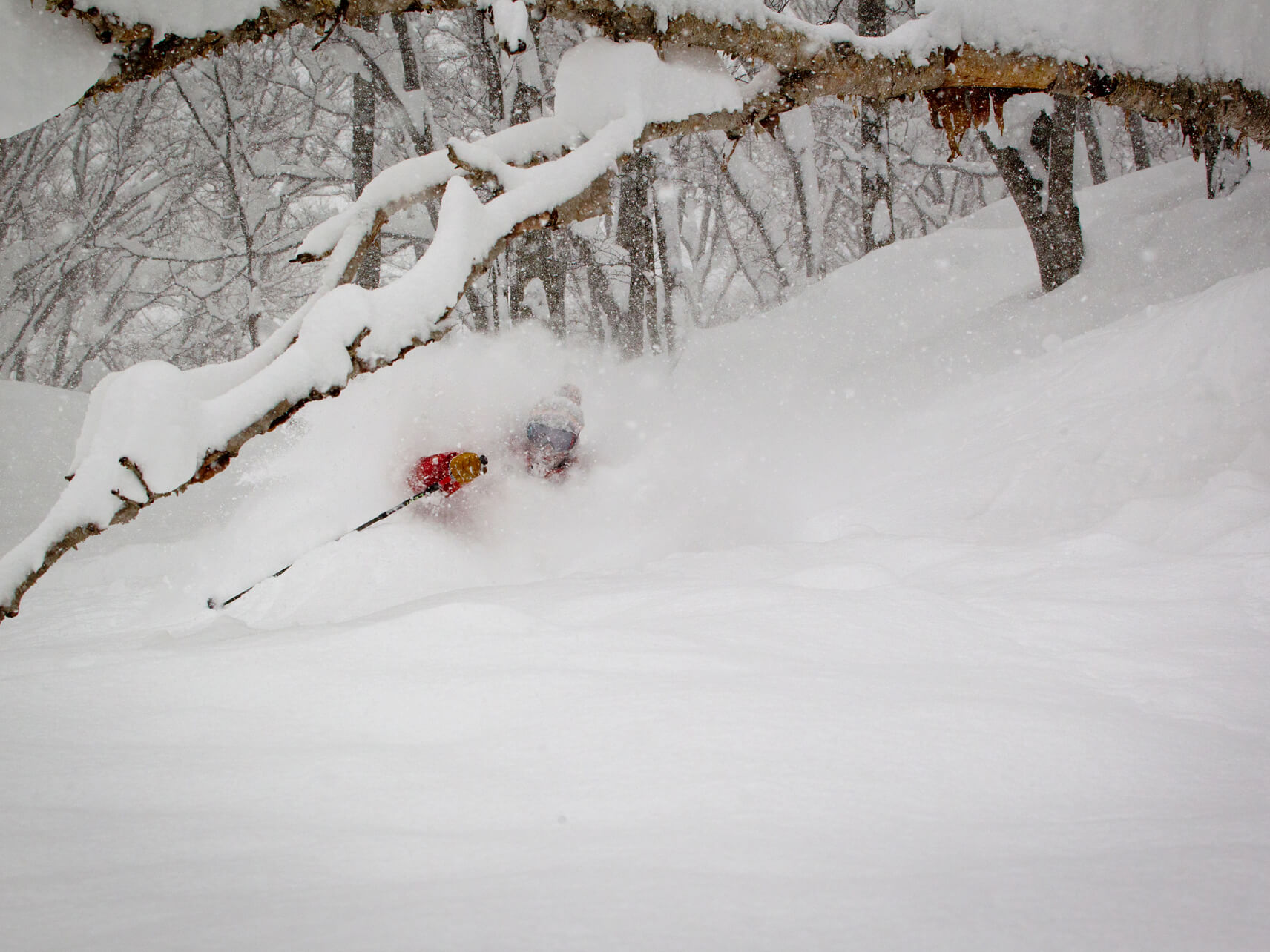 The reason for all the skiing: deep powder snow. Snow unlike almost anywhere in the world. Official figures say anything from 15 to 19 meters of snow annually; all you need to know is that at any time mid-season you'll be skiing on a snowpack three or more meters deep, on courses that cater to skiers and boarders of every level. It's also because of the wide selection of accommodations, from luxury spa hotels to friendly, warm family-run pensions. Excellent ski schools, rental shops, places to eat and drink, easy shuttle bus access between the resorts, and much more.
Myoko is a place that emerged naturally as a ski town, not as a planned resort, in an area that is the very birthplace of skiing in Japan. In fact, the centerpiece Akakura Kanko Resort first opened in 1937, making it one of the oldest ski resorts in the world, not just in Japan! Today the Akakura Kanko Hotel, famous for its bright red roofs and location right in the middle of the ski slopes, is an excellent choice for a luxury-end ski-in, ski-out experience, with fine French, Japanese and nouvelle cuisine restaurants, light dining, coffee shops and two elegant bars to enjoy. If you're traveling on more of a budget, though, don't worry: there are lots of great places in town for a welcoming, warm stay and great local and international dining.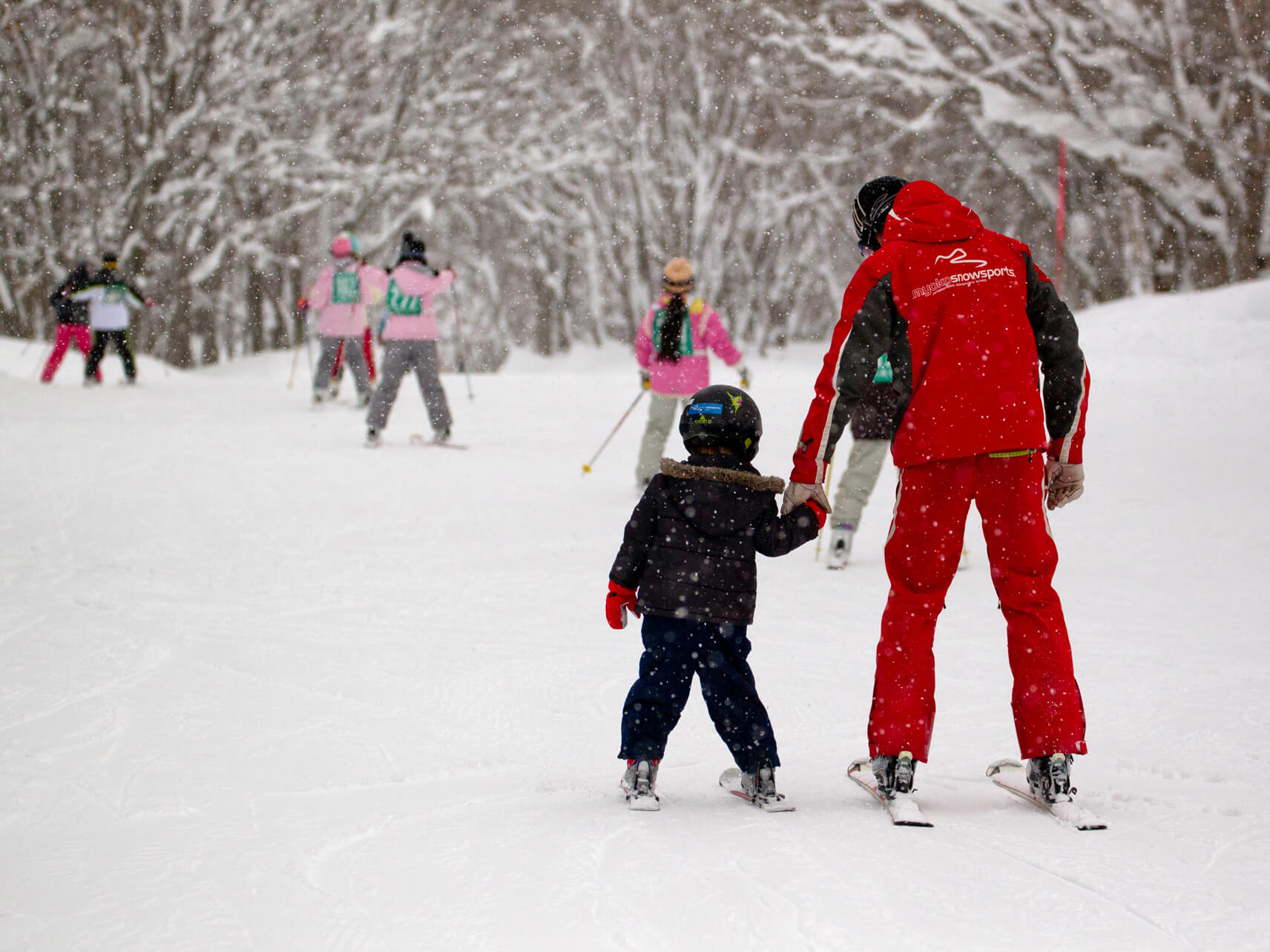 Each of the resorts around Mt. Myoko has a distinctive feeling and style, from the wide-open spaces (and longest run in Japan!) at Suginohara; to the slightly smaller but still open, family-and boarder-friendly Alpen Blick Resort (formerly Ikenotaira Onsen); to Akakura Kanko's courses, some rather steep and even ungroomed, winding through the beech forests; to the gentle, spacious Akakura Onsen, a great place for families or just some enjoyable cruising through often boot-high powder. Or more. Close to Suginohara to the south is Kurohime Kogen; to the east across the valley is the self-contained Tangram Snow Resort and the connected Madarao Kogen Resort, famous for its gladed runs. To the north is Seki Onsen, a small resort famed for its deep powder; kid-friendly Run Run Resort; and even further north is Lotte Arai Resort, a large resort known for its deep snow and open-access areas.
All this is easy to get to, as Myokokogen Station is just 40 minutes on a scenic local train from Nagano City, which in turn is less than two hours from Tokyo by Shinkansen train. Truly one of the classics; a history-filled, snow-covered area; a great place for a ski (or summer!) vacation.
Interview with Myoko Resident
Bill Ross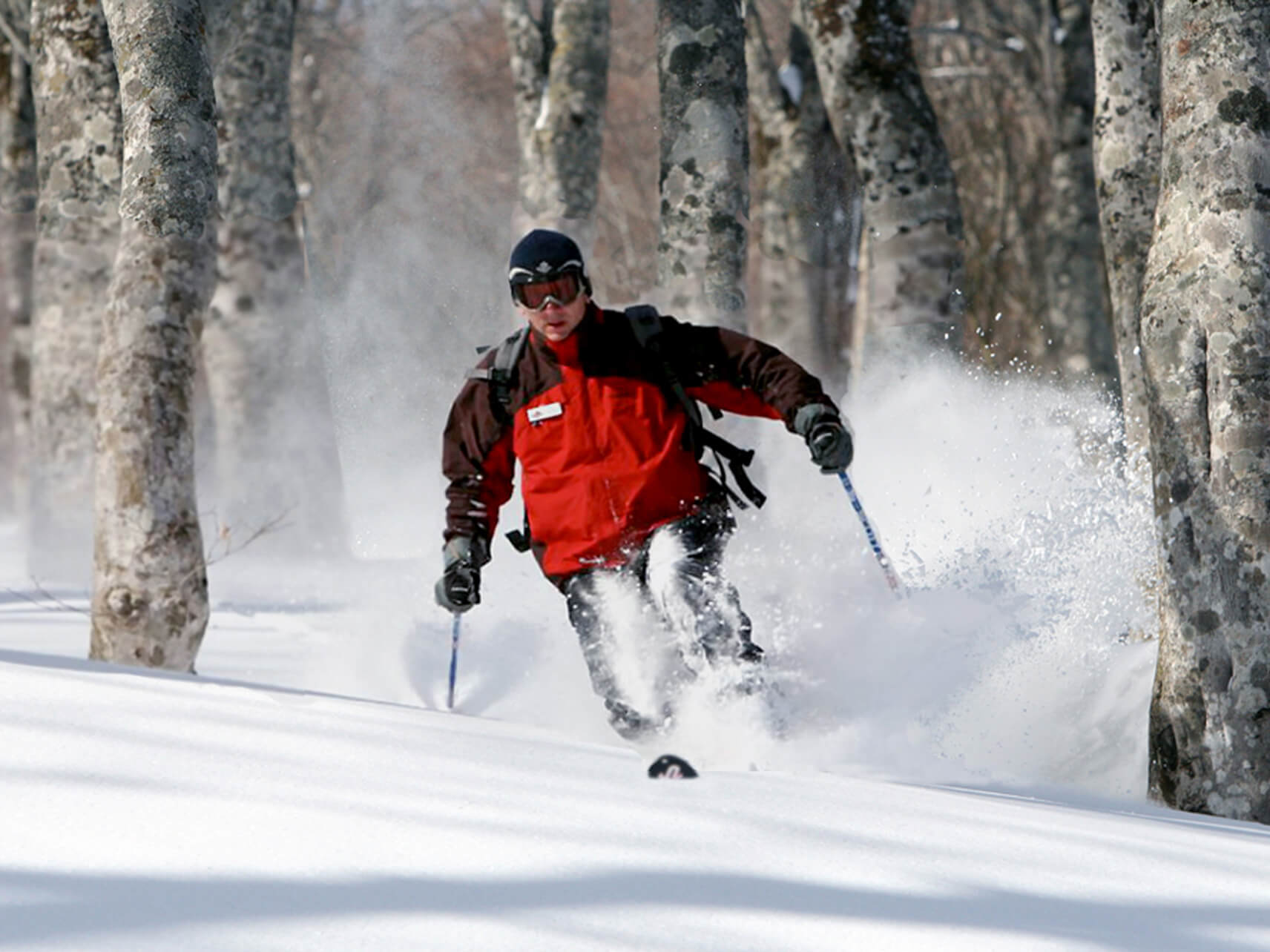 Hi! I'm Bill Ross, originally from Minnesota state in the US, but a resident in Myoko for 26 years (and Japan for 40). I came here at first for what I thought would be a break in my work in print and video production and writing in Tokyo. I had friends here, and loved skiing and wanted to get better. Then the Nagano Olympics happened in 1998, the Shinkansen came into Nagano, and suddenly Tokyo was not far away—so living here just made sense!
I did get better at skiing, so while I still write, do creative planning and tourism work, I also began Dancing Snow, a center providing backcountry ski and snowboard tours, snowshoe day trips, snow safety training and more for Japanese and international guests. We love the work; the snow is incredibly deep—there's often four meters of snow around our office at the base of Akakura Kanko, and that means that up on the hill all the small trees and vines are buried under the snow, so we ski through almost perfectly-spaced buna (beech) and dake kamba (Erman's birches, massive trees growing on the upper levels of the mountains).
I'd like to invite you to come join us for a tour (or, of course, just for a chat in our center). We have tours available for people of all levels, from introductory hiking on snowshoes or light skis in the forests and hills at the base of the mountain, complete with a hot lunch and maybe even a glass of wine, to climbs up to the summits of several local peaks, a bento lunch on top, and a long, laughing ski down through the trees. Our guides have advanced ski, guiding, avalanche, first aid and other training, so you'll have a safe journey, but they're also real locals with a great knowledge of almost anything you'd like to know about Myoko.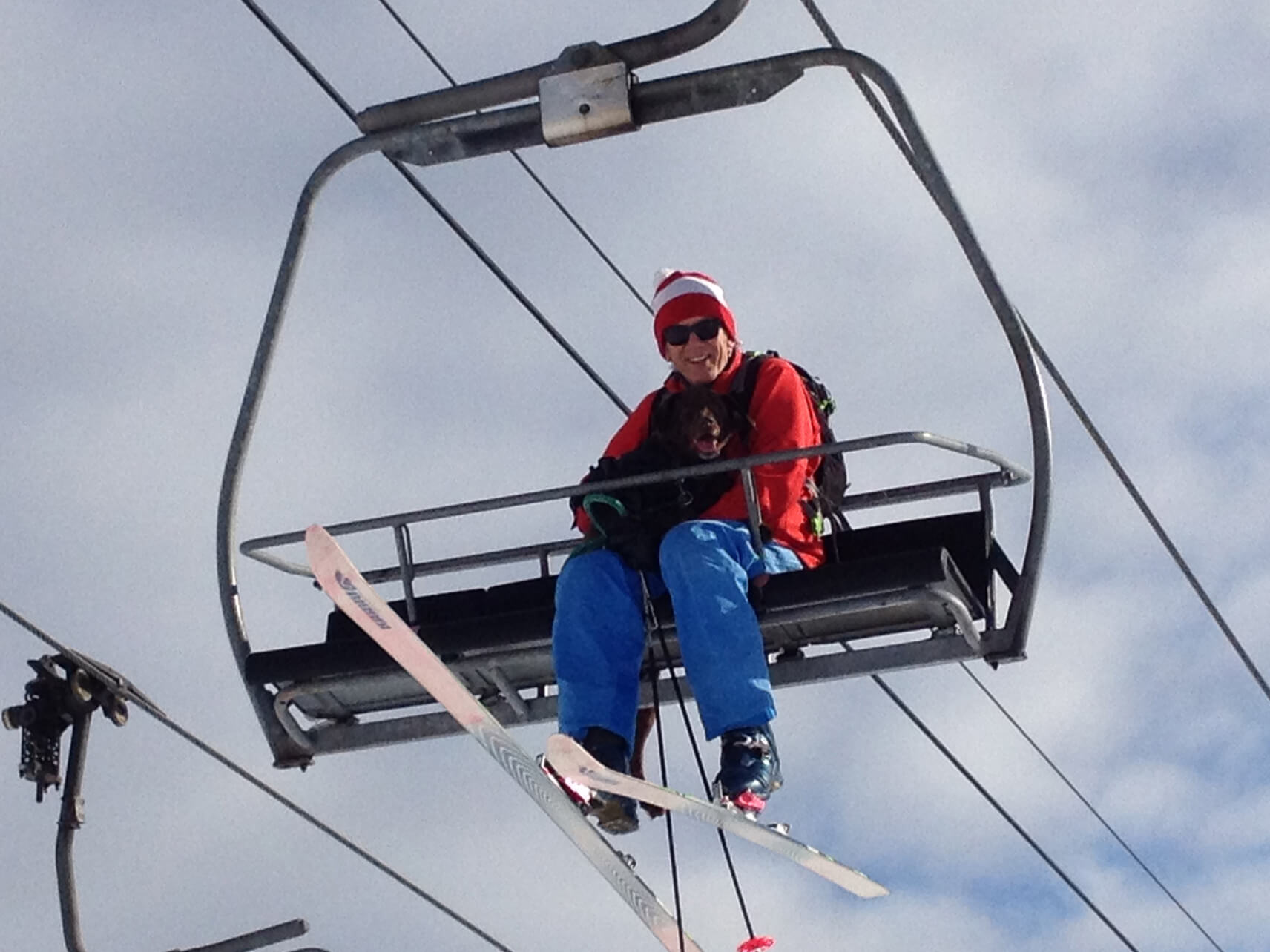 Speaking of which, one of my favorite things here is the nihonshu, the proper name for saké. I actually studied in a tasting club in Tokyo! Myoko has three kura, or breweries, here, and all are famous nationwide. Tours are sometimes available, but you can also do a tasting of several varieties at Pontaro, an izakaya pub/restaurant near Dancing Snow. Producing saké involves one of the most complex processes of any fermented beverage, and the best way to start understanding all the different styles is through a taste comparison. I'm sure you'll find your own favorite!
The distinctive local foods include sasazushi—a topping of fish, egg, mountain vegetables, pickles, etc. on sushi rice, all on a sasa grass bamboo leaf. The leaf has a delightful fragrance and also has a preservative function. The sweet sasadango also uses the same leaves, this time tightly wrapping up a sweet, pounded rice confection filled with sweet bean paste. I also love Kanzuri, a spicy pepper paste that is made here in Myoko. Kanzuri means "cold made," and part of the production process involves throwing the peppers out onto—or in—the snow for four days. This mellows the peppers before they are ground up, mixed with salt, flavorings and koji spores and fermented for three or six years. We put it on and in everything here!
Maruni Jeans is the place to go to shop. Jeans aren't particularly Japanese, I know, but Maruni makes jeans in a unique way much like Kanzuri—the jeans are left out to cure in the snow, then rinsed in natural melt water. This gives them a wonderful texture and makes them very comfortable. People often ask where I got my jeans, especially Japanese jeans fans. Maruni Jeans is a tax-free store, and shirts and other items are also available.
Tours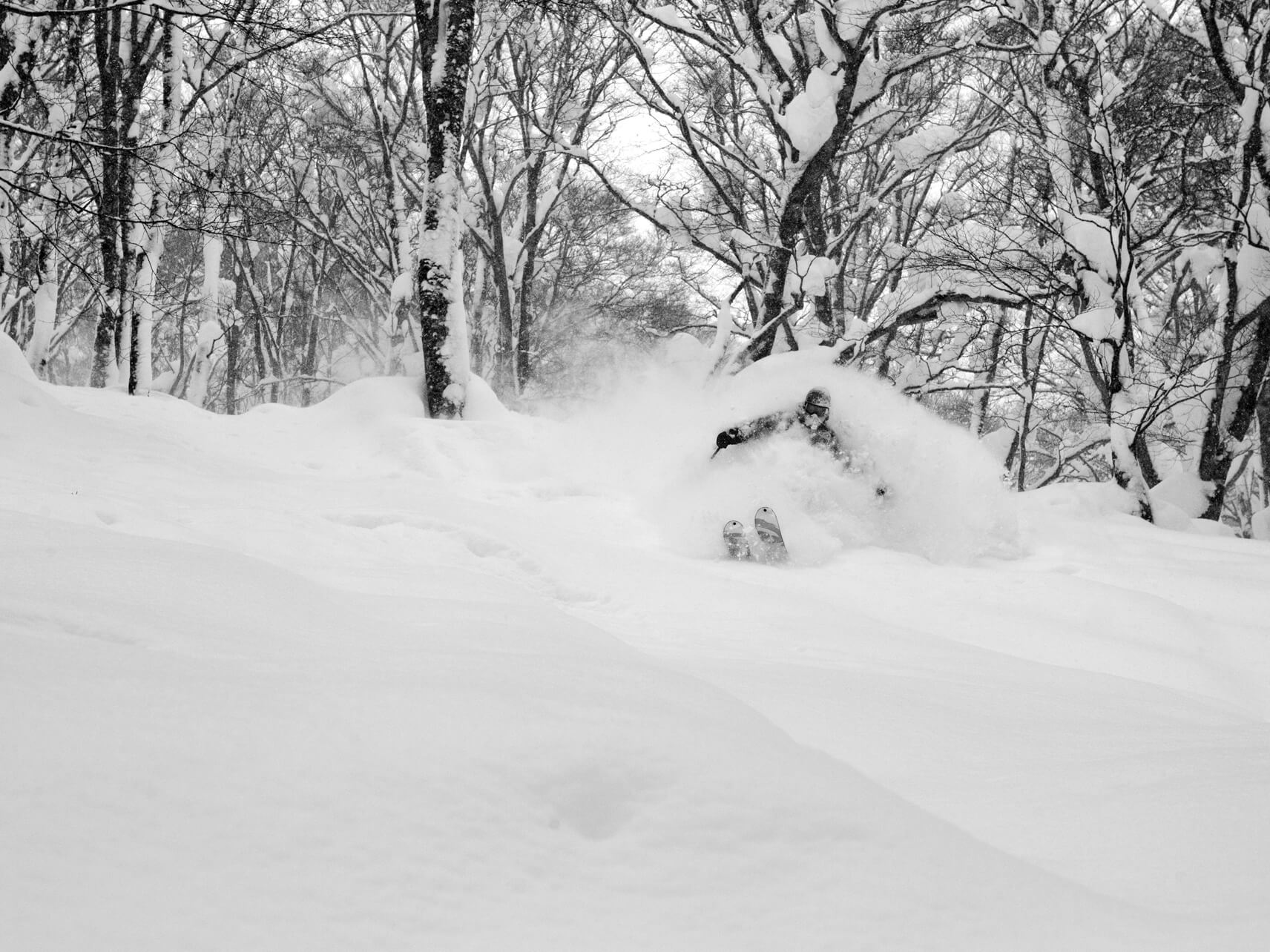 Guided backcountry tours are a must for experienced skiers and boarders. On a bad snow (or bad knees) day, wander through the collection of temples, temple-affiliated inns and shops that lead up to Zenkoji Temple in Nagano City. Saké brewer Kimi no I is the best prepared to host tours; nearby Kanzuri is also worth checking out, especially when they are throwing the peppers out onto the snow.
Events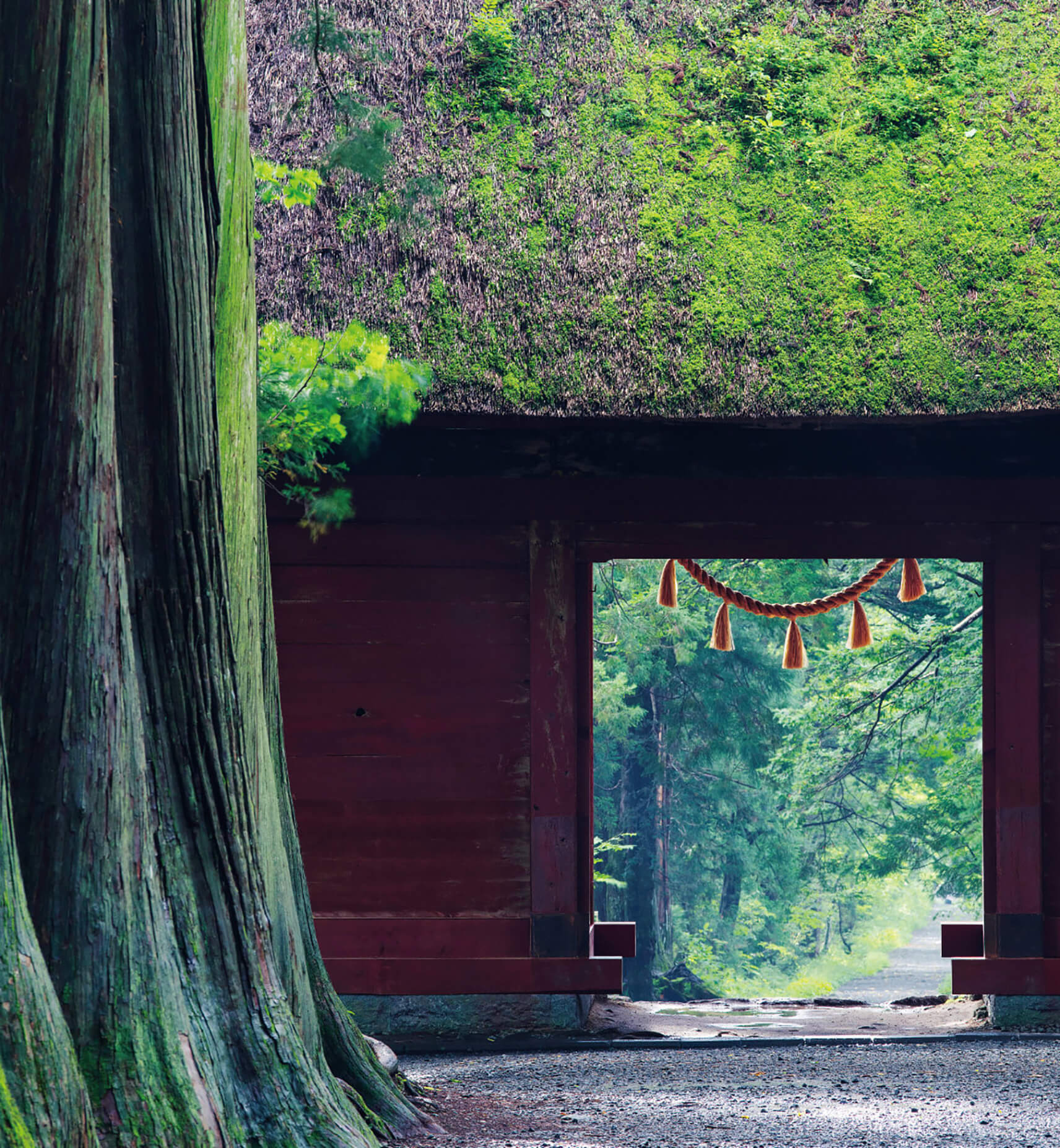 Togakushi
This village is famous as a "power spot," with a series of Shinto shrines leading up to Okusha, right at the base of the mountains and accessed by a trail lined with 400-year-old-plus cryptomeria trees. Hiking trails, a Ninja attraction and many soba restaurants round out the attractions.
Joetsu Ski Museum
Mt. Kanaya in Joetsu was where Austrian Major Theodore von Lerch first introduced skiing to Japan in 1911. This museum at the base of Mt. Kanaya has a wonderful collection of materials and gear illustrating the century-plus development of the sport here.
Setsugekka Train
Setsugekka is a brilliant red sightseeing train with the largest windows of any train in Japan, operated by the Echigo Tokimeki Railway. Enjoy stunning views and gourmet meals on a trip from (or to) Myoko, down the coast and on to Itoigawa City (please note that reservations must be made far in advance).
Takada Park Cherry Blossom Festival
This cherry blossom festival is known as one of the best in Japan, with over 4,000 cherry trees in bloom. Be sure to see the illumination of the blossoms at night.
Access
Accessing the deep snows of Myoko is easy: from Tokyo Station, take the JR East Hokuriku Shinkansen to Nagano Station; transfer to the Kita-Shinano line for a 40-minute trip to Myokokogen. Van taxis are also available from Narita or Haneda Airports directly to Akakura, the center of ski activities in Myoko.
Area Information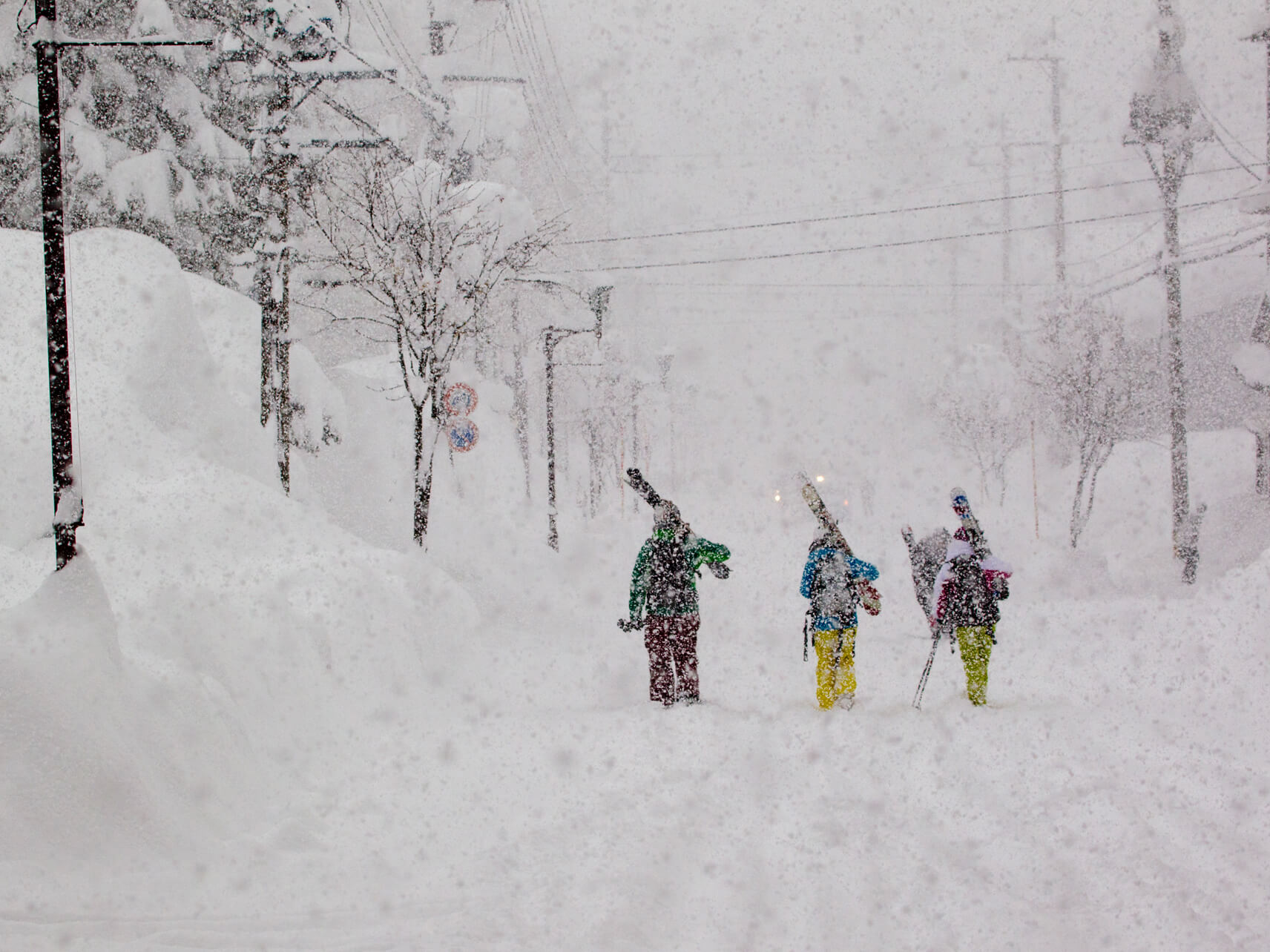 Slope Map